Zhejiang is a rich coastal province located in Eastern China. It is well known for its silk production and is home to almost 1 000 variations of satin.. It has a scenic mountainous terrain and a favorable subtropical climate. There are multiple islands littered along the coast of Zhejiang, these make excellent discovery sites, Zhoushan, Mainland China's 3rd largest island, is among these.Hengdian, China's Hollywood is located here; it is the largest base of shooting television dramas and films in China. Zhejiang is made up of 11 prefecture-level divisions and each one boasts of a unique cuisine, guaranteed to excite your palate. This Pacific province has many tourist sites where you can explore the rich history of Chinese culture.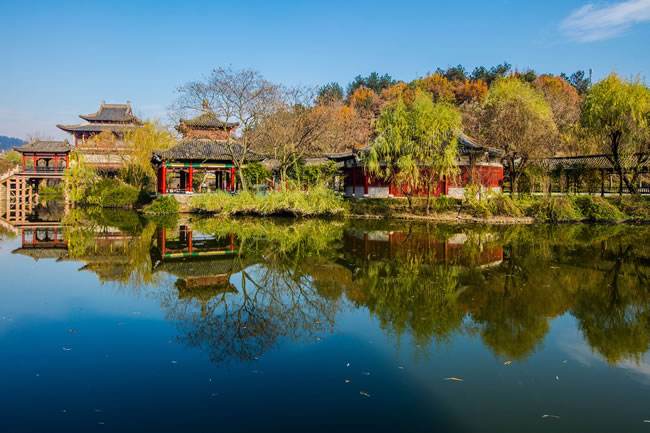 Located in Hangzhou, the capital of Zhejiang, is Zhejiang University. As a member of the elite C9 League, Zhejiang University is one of China's most prestigious academic establishments. the most prestigious schools in China. This university has trained numerous professionals in various fields and currently has 5 849 international students enrolled.
Zhejiang Province is also home to various other schools of superior. Quite a number of these universities offer a variety of reputable English medium courses and are happy to enroll international students from various nations worldwide.
Lin'an
· Zhejiang Agriculture & Forestry University
Zhoushan
· Zhejiang Ocean University
Jinhua
· Jinhua Polytechnic
· Zhejiang Normal University
Wenzhou
· Wenzhou Medical College
· Wenzhou University
Ningbo
· Ningbo University
· Ningbo University of Technology
· Zhejiang Fashion Institute of Technology
Hangzhou
· China Academy of Art
· China Jiliang University
· Hangzhou Dianzi University
· Hangzhou Normal University
· Tourism College of Zhejiang
· Zhejiang Chinese Medical University
· Zhejiang Gongshang University
· Zhejiang Sci-Tech University
· Zhejiang University
· Zhejiang University of Finance & Economics
· Zhejiang University of Media and Communications
· Zhejiang University of Science and Technology
· Zhejiang University of Technology
· Zhejiang Wanli University