Higher education in China has evolved to become fervent over the years, with an increasing number of universities appearing among the top-ranked in the world. With the ever increasing number, looking for places to study might seem to be just staggering. However, this is just all the merrier since it reflects the country's investment in higher education and research. After all, China has one of the fastest developing economies, so why not?
To provide a helping hand for the applicants into choosing the best universities, a number of initiatives from the Chinese government have helpfully categorized the top universities, similarly to the UK's Russell Group system and the Ivy League in the United States, be it the sights set on Shanghai, which is known as the buzzing international gem of the mainland; Beijing, the ancient capital and historical heart; or somewhere offshore, off the grid, in another region.
Overview of the top universities in China:
1) Tsinghua University:
Tsinghua University was founded in 1911 and now has 46,200 students enrolled in 20 schools. Located in capital city Beijing, it's a member of the prestigious C9 League, which is the Chinese equivalent of the US Ivy League. It is also home to some of the capitals most prominent and recognized gardens and traditional architecture.
2) Peking University:
Another prominent university in Beijing, Peking University was originally founded in 1898 as the Imperial University of Peking, and has since gained a reputation as one of the most prominent research universities in China. It has maintained a partnership with Germany's Freie Universität Berlin , Cornell University, Stanford University, and Yale University and welcomes a high number of international students every year.
3) Fudan University:
Located in the largest city of Shanghai, Fudan University was founded in 1905 as Fudan Public School and now has around 31,000 students enrolled in 17 schools. The university has 77 research institutes and 10 teaching hospitals, and is also associated with the Shanghai Institute of Visual Art. Today, Fudan University enrolls the second-most international students in the country and offers one of the best intensive Mandarin programs in the city.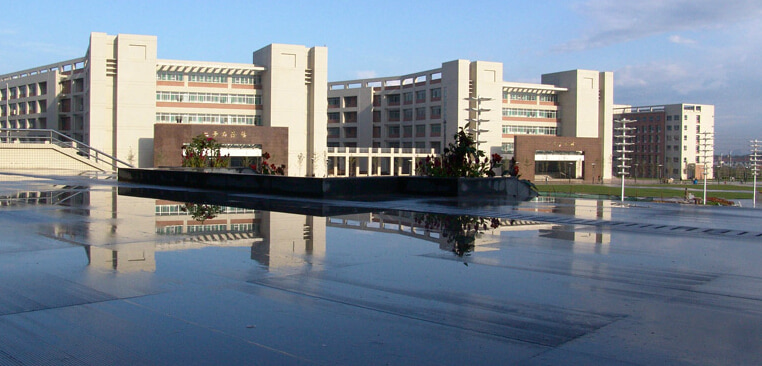 4) Jiaotong University:
Another university home to the world's most populous city, Shanghai, Jiaotong University was founded in 1896 and now teaches around 37,500 students, of which 1,700 come from outside China. It also offers 63 undergraduate programs, 250 master's programs and 28 postdoctoral programs.
5) University of Science and Technology of China:
Located in the city of Hefei, the University of Science and Technology of China, is led by the Chinese Academy of Sciences and was founded in 1958 to meet the science and technology needs of the country and increase its global competitiveness. Its campuses span 360 acres, and the university was the first in China to establish a graduate school.