What is engineering?
Engineering is a science that involves the application of scientific, mathematic, economic, practical and social knowledge in order to create, innovate, maintain, invent, design, research and improve upon structures, tools, machines, materials, systems solutions and organizations. Engineering as a discipline is an extremely broad course with so many specializations.
China offers some of the best known universities to study engineering. These universities stick to meet the need and the desire of the students to have the best possible education in terms of engineering
There are state of the art facilities which other countries can boast of, including lecturers who are dedicated in providing the best quality education. This makesChinaone of the best countries for studying engineering.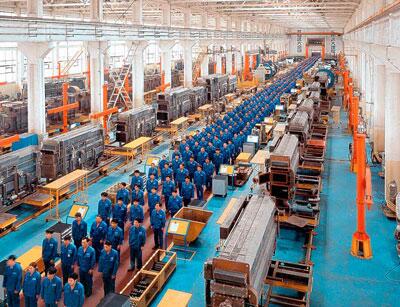 One just has to look around, with the way the country boast so many engineering and technological advances.
The engineering program has so many study levels. The first study level in engineering is the Undergraduate program followed by the Masters Degree program and then the PhD. After graduation, grandaunts can either pursue further studies in a higher degree or even in a different program to add to their degree in engineering. This will only make you a better engineer in whichever field you decide to indulge, and further help in job employment.
With all that has been said one will not regret choosingChinaand its various universities in studying engineering.
What are the Benefits of Studying Engineering inChina?
Engineering is a very vast field, after graduation students will be able to follow a wide range of career paths, from the sciences side to the business side. These are the benefits derived from studying engineering inChina:
l China surrounds students with the right atmosphere which enables all students to study in happiness and satisfaction, while making students feel at home with the hospitability of the natives.
l The skills and knowledge that is gotten from the professors and lecturers are of high standard. A standard many will rightly match with that of Europe and theUS.
l Graduate students from China Universities are qualified to work in any Country. They are also qualified to sit any examination for a higher qualification in any country.
l Over 89% of graduates from china stand out wherever they go due to the rich and exceptional internship opportunities and practical teaching lessons adopted by the colleges and universities in China.
The following are Universities inChinaoffering engineering that take foreign
l Beihang University Beijing
l China University of Petroleum
l Beijing Jiaotong University
l Shandong Jianzhu University
l Harbin Institute of Technology
l Harbin Engineering University
l Qingdao Binhai University
l Zhejiang University of Science and Technology
l Jiangsu University
l Tianjin University
l Tongji University
l Henan Polytechnic University
l Dalian University of Technology
l Shanghai Jiao Tong University
l Chongqing University
l Hunan University
l Nanjing University of Aeronautics and Astronautics
l Yanshan University
l Nanjing University of Science and Technology
l University of Science and Technology
l Nanchang University
l Northwestern Polytechnical University
l Southwest Jiaotong University
l Wuhan University