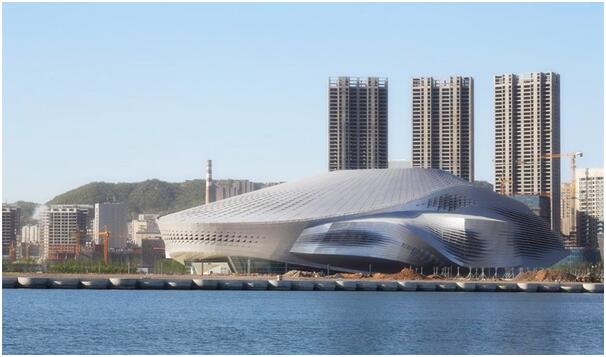 The meaning of "Dalian" is "great connection". The city hasmany features and is a popular tourist destination and one of the top ten busiest ports in China. the city has many attractions such as Tiger beach and Shengya Ocean World . the famous cosine of this place is seafood . The climate is humid yet paradoxically arid. Minimal rainfall and maximum sunshine, Dalian will surely keep you warm!
Best Universities in Dalian:
- Dalian university of Technology
Located in the province of Liaoning. The school is key institute under the MOE china. The school boast an exceptional reputation as it's governed by stringent rules and regulations.This university provides the best education and every graduate from here excels in their respective fields.
- Dalian Maritime University
This is prestigious centre for maritime education. The education and training delivered by this school is recognized by the International Maritime Organization IMO. The courses are structured well and every student graduates as a fine professional in this field.
- Dalian University
A comprehensive institute offering programs in education, humanities, history, law and many other fields. The school is home to one of the largest universities housing volumes of book, periodicals. The schools offers 34 bachelor's degree programs and currently admits international students.
List of Universities in Dalian:
- Dalian University
- Dalian University of Technology
- Dongbei University of Science and Technology
- Dalian Institute of Science and Technology
- Dalian Jiaotong University
- Dalian maritime University
- Dalian Medical University
- Dalian Nationalities University
- Dalian Ocean University
- Dalian polytechnic University
- Dalian University of Foreign Languages
- Dalian University of Technology
- Liaoning Normal University
- Liaoning University of International Business and Economics
- Liaoning University of Traditional Chinese Medicine
- Neusoft Institute of Information