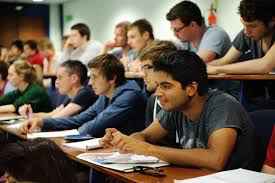 Welcome to the Department of Economics, one of the Teaching and Research Departments of School of Social Sciences. Economics is one of the best programs to be studied in the university.
The Department continues to produce the needed manpower to serve public, private and international institutions. A programme in Economics is an enthralling adventure into the world of business, with money and choices being the protagonists. It encapsulates the daily challenges and choices people make at home or at work. Economics is part of our daily lives because our needs and wants always exceed our limited resources. The programme will enlighten you on topics like choices and opportunity cost, economic growth and development, public finance, inflation, exchange rate, interest rate, international trade, entrepreneurship to mention but a few and will prepare you for an exciting world of business.
The Department continues to admit a high number of students in spite of the increasing administrative challenges.