China has been under the spotlight as a fast-growing destination for international education.
Statistics and reports make it evident that as of 2016 a record-breaking 398,000 international students flocked to study in China, making it one of the world's most popular destinations.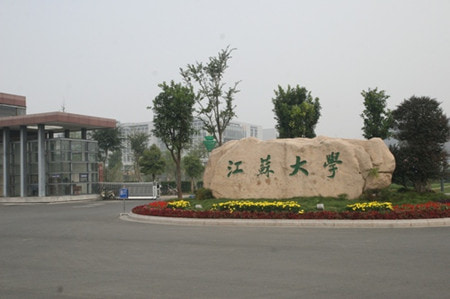 This rapid rise in prominence can be partly reasoned by government-sponsored scholarships, as well as Chinese universities' continued progress in the international rankings, not to mention the appeal of learning the world's most-spoken language.
If that isn't convincing enough, the fact that around 33 universities which have been ranked among the world's best institutions in the QS World University Rankings® 2016-2017 and just under 100 universities in the QS University Rankings: Asia 2016, would be enough to prove that China's leading institutions are steadily dominating in the international league tables.
Furthermore, studying and living in China is relatively affordable as compared to studying and living in European countries, and many others. For example, for non-EU citizens the tuition fee for studying at a UK university is at least 7000 pounds (about 10,000 U.S. dollars) annually. Added to that is the fact that the cost of living that can even reach up to 13,000 pounds. Meanwhile, the United States and Australia currently account for the world's most expensive tuition fees.
Hence, China leaves us with the best option to form a bridge to pursuing our desired careers. However, to reach to that stage, a step by step process is required. Such are as follows:
· Finding university
· Application Procedure
· Planning your accommodation
While processing through the above mentioned points, it would be wise and helpful enough for the applicants to understand and brainstorm through. These are some of the helpful questions within oneself.
What kind of course are you interested in?

What's your budget (How much would you be able to afford)?

Where do you want to study?

Duration of stay and therefore the estimation of expenses that follow.

When do you want to start classes?
With the application procedure, it is very essential to account for the fact that usually full-time universities' academic year in China normally contains two semesters, spring semester and autumn semester. The first semester starts on autumn of each year, which means that requiring all the required materials are needed to be submitted between late February and late July of that year, whereas the second starts on spring, so submitting materials between late October and late January starting from the previous year to the current year are needed to be done likewise. But the dates are generally set. Therefore, it is important to figure out every university's specific application deadline for each semester.
Another important step worth not neglecting for is that each program at any Chinese universities has its individual requirements for entry. So it is necessary and efficient to read the Entry Requirements carefully when researching the program's page. Make sure that you are able to meet the requirements and provide copies of the relevant documents.
However, to apply for the respective university, abiding by the requirements of the Chinese Government will be a must go-through. Therefore, international applicants who'd be interested to study at Chinese universities must meet the general requirements set out by both the Chinese government and the university they apply to.
Admission Requirements of the Chinese Government
Applicant must be a real student, holding a student or visitor visa.

Criminal records will be unacceptable for admission. Applicants from some countries are requested to provide a non-criminal certificate certified by the Chinese Embassy.

Applicants should have the appropriate qualifications and be able to meet all the requirements are in a reliable financial state.

Transfer students should need to provide the agreement certificate from the two schools.