The Ministry of Education has published a list of Universities that have been granted its approval for standardization of teaching in the English Medium. This announcement has its regulations enforced. Prior to this there has been many setbacks and discrepancies in the teaching regard.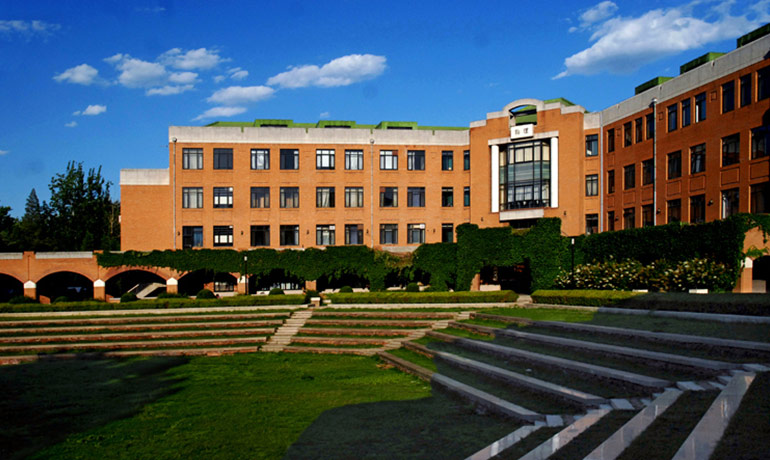 The main features of the new set of regulations:
1. The Course duration for MBBS for foreign students must be 6 years with the 6th year being the internship year that can be completed in the country of choice , though the hospital must hold recognition by the ministry of health by the concerned country
2. The course will be taught in the English Medium, however study of the Chinese language is compulsory throughout the course. To complete the internship in China its Mandatory to pass the HSK exam before entering the internship year , being year 6
3. The Ministry of Education will commission the Medical Education Expert Group to assess the teaching quality of the undergraduate medical education program in English for international students in China and to publish the name list of the institutions and scale of admission. Institutes that don't meet the requiredstandards will not be announced on the list and will not be allowed to enrol international students for the MBBS program in the English Language.
4. Institutes that enrol international students will be grantedthe ability to authorize master's degree in Basic Medicine and Clinical Medicine (First-level Subjects), and the affiliated hospitals with Grade III, Level A, have teachers who can teach all the subjects in English medium.
| | | |
| --- | --- | --- |
| Number | Institutions | Enrolment quotas |
| 1 | CAPITAL MEDICAL UNIVERSITY | 100 |
| 2 | JILIN UNIVERSITY | 100 |
| 3 | DALIAN MEDICAL UNIVERSITY | 100 |
| 4 | CHINA MEDICAL UNIVERSITY | 100 |
| 5 | TIANJIN MEDICAL UNIVERSITY | 100 |
| 6 | SHANDONG UNIVERSITY | 100 |
| 7 | FUNDAN UNIVERSITY | 100 |
| 8 | XINJIANG UNIVERSITY | 100 |
| 9 | NANJING MEDICAL UNIVERSITY | 100 |
| 10 | JIANGSU UNIVERSITY | 100 |
| 11 | WENZHOU MEDICAL UNIVERSITY | 100 |
| 12 | ZHEJIANG UNIVERSITY | 100 |
| 13 | WUHAN UNIVERSITY | 100 |
| 14 | HUAZHONG UNIVERSITY OF SCIENCE AND TECHNOLOGY | 100 |
| 15 | XI'AN JIAOTONG UNIVERSITY | 100 |
| 16 | SOUTHERN MEDICAL UNIVERSITY | 100 |
| 17 | JINAN UNIVERSITY | 100 |
| 18 | GUANGXI MEDICAL UNIVERSITY | 100 |
| 19 | SICHUAN UNIVERSITY | 100 |
| 20 | CHONGQING MEDICAL UNIVERSITY | 100 |
| 21 | HARBIN MEDICAL UNIVERSITY | 60 |
| 22 | BEIHUA UNIVERSITY | 60 |
| 23 | LIOANING MEDICAL UNIVERSITY | 60 |
| 24 | QINGDAO UNIVERSITY | 60 |
| 25 | HEBEI MEDICAL UNIVERSITY | 60 |
| 26 | NINGXIA MEDICAL UNIVERSITY | 60 |
| 27 | TONGJI UNIVERSITY | 60 |
| 28 | SHIHEZI UNIVERSITY | 60 |
| 29 | SOUTHEAST UNIVERSITY | 60 |
| 30 | YANGZHOU UNIVERSITY | 60 |
| 31 | NANTONG UNIVERSITY | 60 |
| 32 | SOOCHOW UNIVERSITY | 60 |
| 33 | NINGBO UNIVERSITY | 60 |
| 34 | FUJIAN MEDICAL UNIVERSITY | 60 |
| 35 | ANHUI MEDICAL UNIVERSITY | 60 |
| 36 | XUZHOU MEDICAL COLLEGE | 60 |
| 37 | CHINA THREE GERGES UNIVERSITY | 60 |
| 38 | ZHENGZHOU UNIVERSITY | 60 |
| 39 | GUANGZHOU UNIVERSITY | 60 |
| 40 | SUN YAT-SUN UNIVERSITY | 60 |
| 41 | SHANTOU UNIVERSITY | 60 |
| 42 | KUNMING MEDICAL UNIVERSITY | 60 |
| 43 | LUZHOU MEDICAL UNIVERSITY | 60 |
| 44 | NORTH SICHUAN MEDICAL UNIVERSITY | 60 |
| 45 | XIAMEN UNIVERSITY | 60 |
| | Total | 3470 |