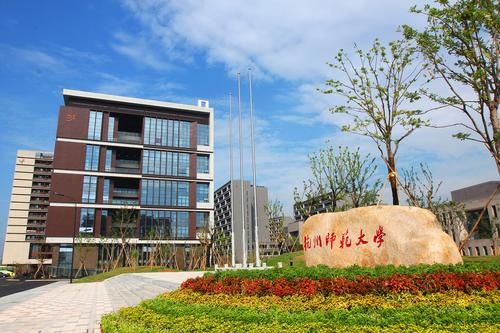 The "2016 Chinese Universities Evaluation and Study Report" of the China University Alumni Association Network (CUAA) recently released Zhejiang's Ranking List of Best Universities and Zhejiang's Ranking List of Best Independent Colleges, aiming to help students from mainland China, Taiwan, Hong Kong and Macao as well as international students to find the right university and course in Zhejiang. Hangzhou Normal University (HNU) ranks the 6th in Zhejiang's Best Universities and Hangzhou Normal University Qianjiang College the 4th in Zhejiang's Best Independent Colleges.
According to the report, Zhejiang University, among the top 10 in China from 2003 to 2016 and ranking fifth nationally, continues to occupy the first place on the provincial list. The rankings of Zhejiang University of Technology, Zhejiang Normal University, Hangzhou Dianzi University, Ningbo University and Hangzhou Normal University are from the second to the sixth in a row. Zhejiang University City College is listed the 3rd in the 2016 Chinese Best Independent College Rankings and comes top of Zhejiang's list. The provincial rankings of Zhejiang University Ningbo Institute of Technology, Tongji Zhejiang College, and Hangzhou Normal University Qianjiang College are from the second to the fourth in a row.
The CUAA-Team of China University Evaluation, founded in 1989, is one of the earliest research teams in China to conduct consistent evaluation and entrepreneurial wealth study of Chinese universities. It published the first Chinese Comprehensive University Ranking List in 1989. The team has sustained the evaluation for 27 years and released Chinese University Rankings for 14 successive years.