When it comes to studying abroad, one can't afford to compromise any further as one is forced to step out of their comfort zone and sacrifice their family time for an education. This poses to be daunting, however when deciding, it has to be China. China exceeds any expectation one may have, leaving absolutely no room for disappointment. The country not only holds the oldest history in standing but aims at providing nothing less than quality education to all.Till date china remains one of the most renowned destination for international students. This choice of theirs is substantiated by numerous reasons which keeps students flocking in time after time.

It is believed that the following reasons as to why China stands "Tall" on being the best destination for studying abroad
ü Eligible for most medical Licensing Examinations: China is home to many institutes that have recognition by The World Health Organisation (WHO). By appearing here graduates are fit to attend national medical screening tests such as MCI, PMDC, USMLE, PLAB, HPCSA, SCHS, etc.
ü Graduating with a world renowned degree: On completing the requirements of the teaching program and passing the graduation examinations successfully, international medical undergraduates will be granted a graduation certificate and conferred a medical degree by the university. The English copy of the degree will state MBBS (Bachelor of Medicine and Bachelor of Surgery). International students can take your graduate diploma and required documents to the embassy of your home country for accreditation if needed.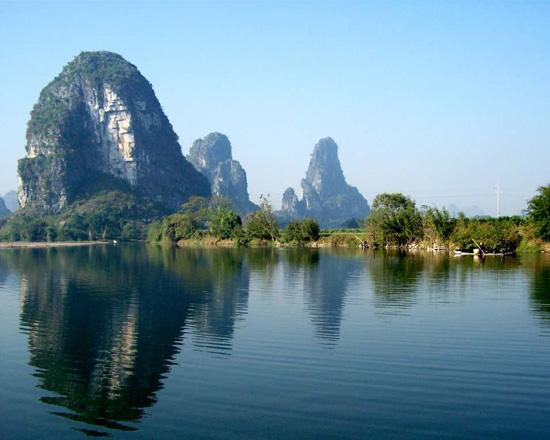 ü On par with higher education medicine: Majority of the Universities in China is ranked among The top 500 of the world and highly reputed for being the forefront of modern medicine. Universities will vary in terms of adaptation of its adaptation due to the requirements of its students
ü Easy Admissions : if anything Chinese can boast is their fair nature , gaining admissions has minimal requirements that will guarantee anyone the chance to make their dreams come true
ü Variety of courses available: China offers many courses from short term to long term held over different times of the year. in recent times to their list of medicine and the Chinese language , they have adds economics , engineering , pharmacy and a whole host of courses to suit everyone's needs . Most, if not all of these courses are taught in the English Medium which is the most commonly spoken language to date.
ü Living Cost is considerably lower in China: in Comparison to studying in some of the most affluent countries of the West, China Cuts cost up to 70 % yet promising the same level if not better quality of education delivered. You definitely get your money'sworth.
ü Plunge yourself into an international studying environment: with the increase of international students gaining admittance in to universities in China, Universities are becoming more and more internationalised. Studying in China promises you an opportunity to be plunged into different situations with people of all walks of life.
ü Colourful Campus life: yet again China can boast about its variety of climates as you change your location within the borders of the country which allows one to have the best of both worlds whilst studying. campus life goes beyond the books in China as one is given the opportunity to sensitize oneself with the culture and history of China as well as experience an outstanding travel experience
ü Promised Public Security: in recent times, according to statistics, China has raised the bar in the safety and security of the public. The government and its departments have worked tirelessly in combatting crime and bringing to a point it's almost eradicated. China certainly has your safety and the safety of its locals as its main focus.