International studies gives you more benefits than you can imagine. Choose to achieve your dreams and experience the outside world like you could never imagine. Go through the intense adventure of discovering vast new cultures, places and tantalizing cuisines while you travel and explore and learn new things about people and the world around you.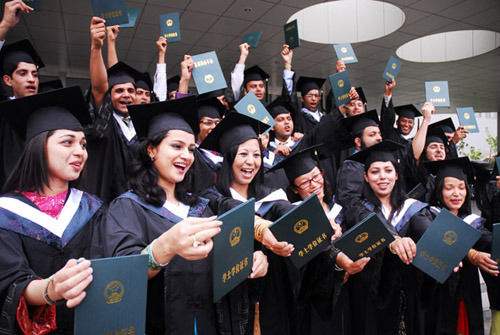 International studies has many benefits. You will be able to cut expenses with more affordable options available for great quality education that is on par with western universities and curriculum. International studies opens up endless traveling opportunities for you to explore and see the world. You will learn about other cultural and ethnicities and their vibrant arts and culture and learn to appreciate them for what they are.
There are an array of courses offered to international students. Some of these courses include programs in:
• MBBS
• Engineering
• Business
• Economics
• Development
• International Relations
• Advanced Chinese Studies
• Language courses
These are just a few of the many courses and framework available to chose from. Choosing a study abroad program has great benefits giving students the advantage of experiencing an international studying environment while having the ability of achieving their dreams.
Studying internationally, you will be graduating with a globally recognized degree that is eligible for any job opportunity. You will be glad to have chosen to study abroad to have experienced the depth of an international study environment while having the opportunity of exploring the ethnicity and culture of people from all around the world. This is a highly recommended study experience to anyone interested in acquiring their dream while enjoying a beautiful enriching city life.