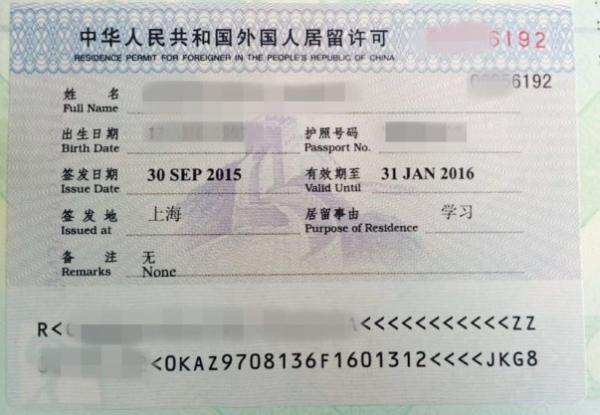 After you have been admitted into the University you wish to study in, you also need to apply for visa from your home of country to enable you to come to the university. Here are the guidelines to follow to be given visa from your country.
Visa Application
All successful applicants should apply for a student visa (X1) to study in China to the Chinese embassy or consulate in their home country with the original or authentic documents and photocopies of the Admission Letter, your passport, the criminal report from your country, Visa Application for Study in China (JW202), Foreigner Physical Examination form. Make sure you take back the original documents and present it to school for registration.
Registration, Health Verification and Residence Permit
1. Registration.
All students must arrive and register in their host of universities before the deadline of the registration as specified or dated in their Admission Letter with the original Admission Letter, original Visa Application for Study in China (JW202) and Foreigner Physical Examination Form. Those who are unable to register on the said time must get permission from their host of institution directly before arriving in China. Those who fail to register without the prior notice of their host of university will be considered as deliberately giving up the admission and his name on the list of the students would be terminated from the university and the institution would not be responsible for any blame.
2. Health Verification and Residence Permit.
As soon as you arrived you would be taken to the university's hospital for a check-up to confirm of what you sent during the application processes, if the institution's hospital results does not match up with your results from your home country you would be sent back your home country. This test is done here in order for you to be able to get your residence permit.
3 Residence Permit
All students must know this and adhere to; it is a compulsory for all to apply for residence permit to the local police or immigration authority within 30 days upon their arrival. These are the most important documents you need to carry along with you to the immigration for your residence permit: passport, original Admission Letter, original Visa Application Form for Study in China (JW202), verified health report from your host institution, and a passport picture which meets the picturing requirements of the immigration. Note living in China without residence permit is illegal.