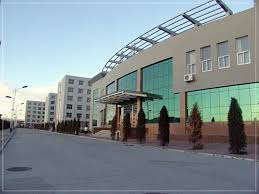 Studying in universities is a topic which should not be confused with studying at universities. Studying in a university is differentiated as it requires the student to stay on campus.
This is often the choice of most students who cannot afford apartments outside the campus, as dormitories are much more affordable and grant a student access to materials not easily accessible to all students.
In this article we discuss the Hebei North Medical university, in the city of Zhangjiakou, situated in the Hebei province. Studying in this university is an option often considered by many foreign students as it is both affordable and has a high level of education.
The MBBS course in this university is a 6 year long course along with internship. Just like all medical courses this course requires dedication and time, which is why students often choose to stay on dormitories. The advantages of staying on dormitories are as follows:
-Students can reach class on time easily
-Easy and fast access to libraries and information
-Inexpensive
However there are also disadvantages:
-Students will have to share personal space
-There is often a crowd in shared bathrooms
This option is not for all students as many find it difficult to handle whereas some enjoy the experience as it involves getting to know other students and their backgrounds.
Studying in university especially one which is abroad is a tough decision to call yet is viewed as the best as it grants the student access to many opportunities in campus life.
Dormitory fees start from ¥2000 and differs, a number can only be estimated and not given as a definite. Campus life differs for each student based on their personalities and life choices. The choice to study IN university is a tough one and can only be made by an individual.
With regards to information about resources available on the campus, the library on college contains over 1.4 million books, each on different topics as well as China's rich heritage and culture.
Overall the university discussed in this article is a university provided with many opportunities and equipment available to all students yet those who stay in campus will have all the more access. As every upcoming undergraduate student will know it is the decision which they make at the beginning of their years which will determine their long term success at the end of their course.