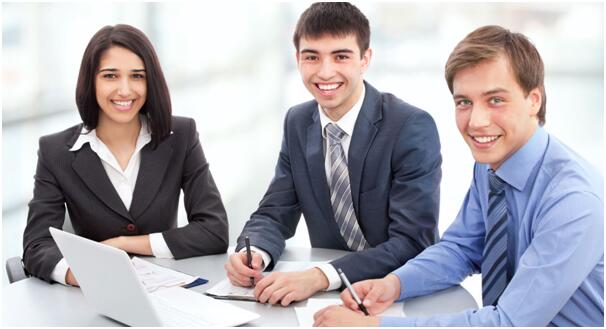 The skills you gain on a business and management studies degree will give you to start contributing to your employer's organization quickly and effectively. A business and management studies degree groom you for a career in business, which may stretch across any sector or industry. Your career options are therefore varied. Try to decide on the area you want to work in and aim to get relevant work experience.
You can achieve work experience at university through extracurricular activities such as club membership or taking a role on a society that will develop your team-building, business or finance skills. You could also try to get a part-time jobs in an area related to your chosen career. Something that gives commercial skills or gives you ideas in business functions and how organizations operate will be helpful. Industries as diverse as chemicals, utilities, fashion, health, grocery and construction all require functional managers with a clear understanding of systems, efficiency and operational issues. Opportunities available in management and analysis roles with employers in the private, public and voluntary sectors.
Graduate training schemes offered by huge employers frequently focus on commercial roles. Many give experience in several departments but others encourage specialization from the outset.
Find information on employers in business, consulting and management, accountancy, banking and finance, recruitment and HR and other job sectors. Studying for a business and management studies degree allows you to develop a broad understanding of business organization and provides you with subject-specific knowledge on areas such as markets, customers, finance, operations, communication, information technology and business strategy and policy. You will gain a number of transferable skills on your course including:
An understanding of organizational behavior and structure;

Analytical and critical thinking;

a creative approach to problem solving;

Decision-making;

Persuasive written and oral communication;

Numeracy and the ability to research, interpret and use financial and business and financial;

Self-reliance, initiative and the ability to manage time, projects and resources;

Appreciation of the effects on causes of economic and other external changes.
Many job opportunities are available for business management degree holders, including office manager, financial analyst, account executive, small business owner, and business development specialist and advertising project manager. Many business management programs give students to select an area of concentration, such as international business, finance, marketing, human resource management, aviation, merchandising or industrial distribution.