China is one of the most popular study abroad destinations for international students because of its long history and exciting culture. Studying in China will open many possibilities for the enthusiastic students and not only does it stand with a good study ethos, it has enough room for the explorer.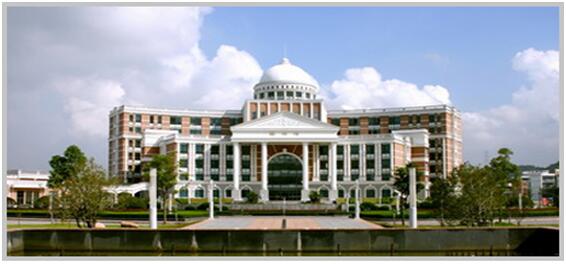 Travel
Studying in China opens the doors to discover one of the most magnificent lands with the most significant History.In China one will experience an unusual blend of ancient and modern civilization, as well as its scenic beauty and astounding nightlife.
The glorious size of Chinese landequates to a unique experience of variety of climates, cultures and landscapes. If you're up to brace the extreme cold then head north to Zhangjiakou to enjoy a day of skiing or if you're not up for the cold then head south to warm your soul.
Chinese cities stand proud in the civil world of modern architecture - from the towering skyscrapers of Shanghai to Beijing's Olympic Bird's Nest –additional to the marvellous ancient structures like the Great Wall and the Forbidden City. China's 5000 years of history has bequeathed a seemingly endless amount of tourist attractions to visit, while natural wonders of breathtaking beauty are also scattered about the country. Perhaps less well known, but equally unmissable for international students, is China's unique nightlife made up of private karaoke rooms and extravagant mega-clubs that have world class ranking not forgetting the market poses to be the paradise for the shopper.
Modern transportation infrastructure proves to be convenient and inexpensive to get around in China. All cities are well-served by buses and taxis, and larger cities have modern subway systems. China can also stand proud and boast about its mega fast speed trains that reaches an incredible speed of 300km/hr.
Quality of Education and International Recognition
China stands firm on their quality promise in delivering world class education with international recognition opening endless possibilities for all. The country strives to build world class universities that offer degrees in the English medium allowing those who speak the world's most widely spoken language to attain a degree of international standing. China offers a host of programmes that range from engineering to science and medicine, trade and economics as well the affluent language of Chinese and other cultural subjects.
The academic qualifications awarded by Chinese universities are recognized by most developed countries. The Chinese government has signed an agreement on mutual recognition of academic qualifications with a number of countries including the United States, Britain, France, Japan and a possible 65 other countries and regions.
Affordability
Studying in China lifts a tremendous load of ones pockets as living and studying in china is much more cost effective than most European Countries and first world countries . Countries in other parts of Asia don't stand as reasonable as China and boasts soaring living expenses that equate to most Western Countries.All in all, everything is more than affordable in China whether its food, clothing or studying expenses, China will be light on the pocket.
Employment & Economics
China has been the world's fastest growing country for the past 30 years. Even during the financial crisis, China's economic growth has maintained a steady pace. China's GDP recently surpassed Japan's to become the world's second largest economy after the United States. The world's top 500 companies all do business in China, with many choosing to base their Asia-Pacific headquarters in the bustling Chinese cities of Hong Kong, Shanghai and Beijing. China serves as a huge market for multinational corporations, and employers are well aware that a real understanding of China, Chinese culture and Chinese people is a big plus for those who want to become the world's next generation of leaders and entrepreneurs. The economic possibility is far greater in china than most countries.
A Hands on Experience
The Chinese culture and people are extremely diverse and multicultural, consisting of 56 different ethnicities. Across the border of China you find people practicing an array of religions spanning from Chinese Buddhism, Taoism, Christianity, and Islam, to many lesser known ones like Tibetan Buddhism and Bimo Religion.
You'll surely step intounusual customs as you travel to different parts of China, but the experience is fulfilling on a daily basis as every day is a day to learn and explore. Living among the citizens you will embrace their hospitality and feel no less than a local and the experience you attain here is enough to satisfy and quench the thirst of the enthusiastic traveller.