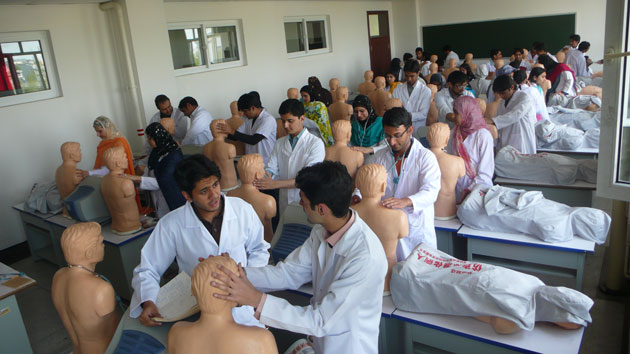 A degree in MBBS is often thought to be a difficult one as well as extremely expensive. The reasons for choosing this degree above all differ for each student. Due to the expensive fee that most institutes ask for, from students seeking admission into this degree, China has become one of international students top choices as a place to do their MBBS degree.
If you're still not convinced, below are a few reasons and benefits of completing this major in China.
l Affordability of fees
As above mentioned, most institutes ask a heavy fee from students. China is one of the countries in the world that offers a degree in MBBS at an extremely affordable price relative to other countries. This of course draws students from all over the globe to study here as fees, resources and living expenses are relatively inexpensive.
l Recognized by health organizations
Most universities that offer MBBS programs to foreign students are usually affordable as they are not recognized by health organizations such as WHO. China differs in this regard. Almost all universities in China offering MBBS programs to international students are recognized by well known registered health organizations. This allows the student to practice medicine in other countries as they are recognized, so students need not worry about not being able to practice in their home country.
l Gaining social life skills
In general, it is often kind and compassionate individuals who choose to study MBBS, as they wish to help others who are ill, these qualities are shared by almost all Chinese locals. Chinese people are welcoming, kind and generous, and by living among them while studying for a period of time will ensure that you pick up those same life skills or gain more. The experience of Chinese culture and language is an unforgettable and most importantly beneficial experience.
l Scholarships
China is one of the few countries in the world that offers scholarships to foreign students, based on academic results and in some cases the students behaviour and attiotude as well.. This is a rare opportunity not to be missed.
MBBS programs in China are affordable and filled with endless opportunities for all students, foreigners included. If you're contemplating doing your MBBS degree in China, it is a choice that will not be regretted, as the experience of this degree in China is unalike any other.