Medical Universities in Guangzhou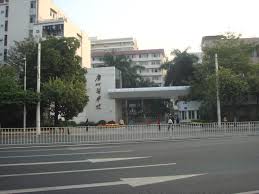 Most foreign students prefer to study in the southern part of China due to the type of weather that's present all year round. Guangzhou is located in the southern part of China with a temperature range of 10 degrees Celsius to 40 degrees Celsius.
Guangzhou is a sprawling port city northwest of Hong Kong on the Pearl River. Being the main business hub of China, Guangzhou city harbor's a great number of foreigners. 90% of the foreign expats and students in China visit Guangzhou during their stay in China. Guangzhou is one of the favorite cities in China to foreign expats and students.
Guangzhou is one of Mainland China's leading commercial and manufacturing regions, its education level is very high, many international students apply for university, which located in Guangzhou.
Big a metropolitan city, Guangzhou has a lot of universities that offer admission to foreign students. Students can apply for courses of their choice. Medicine being a dynamic course, students who study abroad prefer to study in the best universities in the world.
A medical university usually provides a range of educational programs in the biomedical sciences and medical field. Most medical universities have the purpose of preserving and optimizing human life.
Guangzhou has 4 medical universities that accept admission from international students. These universities are: Sun Yat-SenUniversity, Guangzhou Medical University, Southern Medical University, and Guangzhou University of Chinese Medicine.
Foreign students can contact us to apply to these prestigious medical universities in Guangzhou