Over the past years, China has ensured the improvised medical education by initiating a total of 44 subjects in medicine for bachelor's degree in the respective universities.
Each of the new subjects provide a range of 11 sub-branches such as a combination of Chinese traditional and western medicine, preclinical medicine, clinical medicine, oral medicine, public health and preventive medicine, traditional Chinese medicine, pharmacy, traditional Chinese pharmacology, medical jurisprudence, medical technology and nursing.
According to statistics, Bachelor's degrees in medicine vested in by Chinese universities accounted up to 6.27 percent of the total number of bachelor's degrees.
Among the bachelor's degree, other degrees by universities across China also show that among the 40,110 doctoral advisors, 5389 account for the Ph.D candidates in medicine, out of 13.44 percent of the total number of doctoral advisors. As of recent years, a total of 221 universities have been granted with medicine majors in China.
Top 10 Universities offering medicine courses include:
Central South University
Located in Changsha City, Hunan province, and running under the Ministry of Education of China, Central South University has been known as one of the all inclusive and national significant universities under the administration of China's Ministry of Education. CSU was instituted in 2000 through the integration of three universities. Along with medicine, the university also advances programs in engineering, sciences, medicine, management, literature, law, economics, philosophy, education and history.
Capital Medical University
The most sought-after one of the top medical institutions in China, and located in the famous capital Beijing, Capital Medical University was founded in 1960, formerly known as Beijing Second Medical College. The medical university is widely famed for its research and training centers and institutes for general practitioners, clinical medicine, basic medicine, neurosciences and ophthalmology.
Shandong University
Another major interdisciplinary university running under the administration of China's Ministry of Education is Shandong University located in the city of Jinan in Shandong province. The establishment of this university in 1864 led to the launch of modern Chinese higher education. Including medicine, Shandong University comprises of 12 general disciplines: philosophy, economics, law, education, literature, history, science, engineering, agriculture, medicine, military science, management and arts.
Huazhong University of Science and Technology
Consistently ranked among the top 10 universities in China and renowned worldwide, and located in the city of Wuhan, Hubei, HUST was originated in 1952 after the Chinese Civil War as the central government of China strived to provide the foundation of a new higher education system. It currently has 11 branches: engineering, medicine, management, sciences, philosophy, economics, law, education, literature, history and agriculture.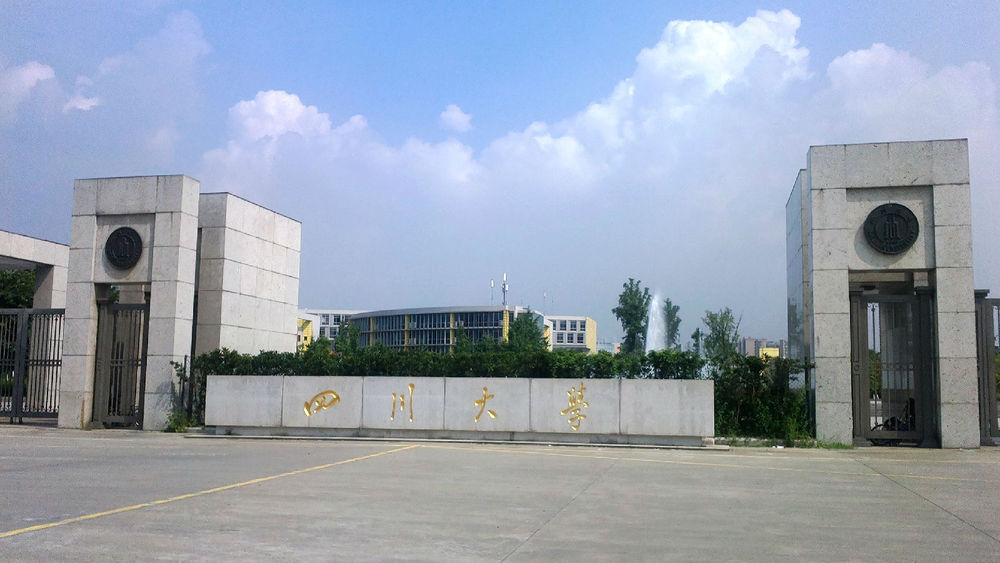 Sichuan University
Sichuan University is one of the broad ranging research universities placed under the administration of China's Ministry of Education. Located in the city of Chengdu, Sichuan province, Sichuan University has risen to one of the most qualified universities as a result of the merging of three universities with its long history dating back to Sichuan Zhong-Xi Xuetang in 1896. Sichuan University covers a broad range of disciplines up to 11 categories: liberal arts, science, engineering, medicine, economy, management, law, history, philosophy, agriculture and education.
Zhejiang University
Being one of the first universities to attract international students and thus bringing the influence of international education in China, Zhejiang University is a comprehensive research university comprising with distinct characteristics, located in the city of Hangzhou, Zhejiang province. It was founded in 1897 under the name of Qiushi Academy, and currently covering 12 academic disciplines, including philosophy, economics, law, education, sciences and engineering.
Sun Yat-sen University
One of the prestigious universities in China named after the renowned figure in 1924 is Sun Yat-sen University, which is a widespread multi-disciplinary university owning schools and departments in humanities, social sciences, natural sciences, technical sciences, medical sciences and pharmacy and management science. It currently has branches into 2 campuses - one in the city of Guangzhou, Guangdong province, and a secondary one in the city of Zhuhai.
Fudan University
One of the highest seeking out universities in China, Fudan University is located in the famous city of Shanghai, which was it in 1905 under the name of Fudan, which means inexhaustible self-reliance and industriousness. The university consists of 17 schools and four departments in physics, chemistry, macromolecular science, environmental science and engineering.
Peking University
Another university in a consistent ranking, Peking University is widely appreciated as one of the best and most prestigious universities in China located in the capital Beijing. It is the first national university established in China and was formerly constituted as the Imperial University of Peking in 1898. The university has now become a hub for teaching and research, consisting of diverse branches of learning such as pure and applied sciences, social sciences and the humanities.
Shanghai Jiao Tong University
One of the oldest and elite, Shanghai Jiao Tong University is located in the Shanghai, and was established in 1896 under the name of Nanyang Public School. With the field of medicine, other disciplines that include communication, naval architecture and ocean engineering have been internationally recognized.