MBBS inChinahas been attracting worldwide students who wish to pursue a career in medicine.Chinais now one of the leading nations in the health care industry. After doing MBBS inChina, international students can make their way to other nations of the world or can go back to their home nations. The Ministry of Education of People's Republic ofChinahas released a report of 45 colleges which have been approved to enroll international students in 2017, for undergraduate education in English for international student studying abroad inChina. Total number of colleges reduced from 52 (2014) because few colleges were disapproved by the Ministry of Education as a result of their qualifications to recruit international students for MBBS.
Medical Universities in China are identified by the Ministry of Education of China and many of them are identified by the World Health Organization (WHO) in the "Directory of Global Healthcare Schools". International students can apply to MBBS applications inChinawith method of training inChinaor English. For credentials, international students should check with medical council in their home countries for the list of identified colleges.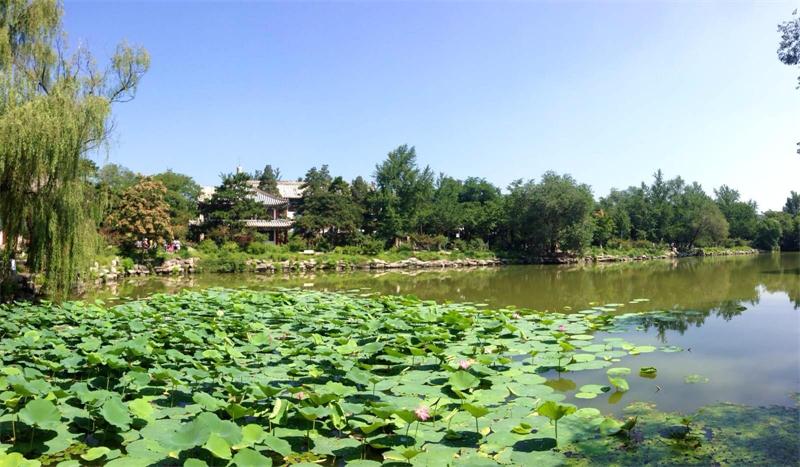 Although the method of training is English, students will still need to study Chinese in order to get in touch with the patients in the treatment centers. Also, international students are required to match the HSK test requirement before graduating for many MBBS applications inChina.
Presently there are about 70 medical universities inChina. The number might increase or decrease due to the fact that the government keeps updating their accreditations list, hence removing and adding some schools to the list.
The following are some of the Medical universities here in China
1. CHINA MEDICAL UNIVERSITY,CHINA
2. CAPITAL MEDICAL UNIVERSITY,CHINA
3. TIANJIN MEDICAL UNIVERSITY,CHINA
4. ANHUI MEDICAL UNIVERSITY,CHINA
5. FUJIAN MEDICAL UNIVERSITY,CHINA
6. HEBEI MEDICAL UNIVERSITY,CHINA
7. DALIAN MEDICAL UNIVERSITY,CHINA
8. HARBIN MEDICAL UNIVERSITY,CHINA
9. NANJING MEDICAL UNIVERSITY,CHINA
10. SOUTHERN MEDICAL UNIVERSITY,CHINA
11. GUANGXI MEDICAL UNIVERSITY,CHINA
12. CHONGQING MEDICAL UNIVERSITY,CHINA
13. XINJIANG MEDICAL UNIVERSITY,CHINA
14. WENZHOU MEDICAL COLLEGE,CHINA
15. GUANGZHOU MEDICAL COLLEGE,CHINA
16. NINGXIA MEDICAL UNIVERSITY,CHINA
17. KUNMING MEDICAL COLLEGE,CHINA
18. TAISHAN MEDICAL COLLEGE,CHINA
19. XUZHOU MEDICAL COLLEGE,CHINA
20. WEIFANG MEDICAL COLLEGE,CHINA
21. LIAONING MEDICAL COLLEGE,CHINA
22. MEDICAL SCHOOL OFJILIN UNIVERSITY,CHINA
23. MEDICAL SCHOOL OF FUDAN UNIVERSITY,CHINA
24. MEDICAL SCHOOL OF TONGJI UNIVERSITY,CHINA
25. MEDICAL SCHOOL OF SOUTHEAST UNIVERSITY,CHINA
26. MEDICAL SCHOOL OF SOOCHOW UNIVERSITY,CHINA
27. MEDICAL SCHOOL OF ZHEJIANG UNIVERSITY,CHINA
28. MEDICAL SCHOOL OF SHANDONG UNIVERSITY,CHINA
29. MEDICAL SCHOOL OF QINGDAO UNIVERSITY,CHINA
30. MEDICAL SCHOOL OF ZHENGZHOU UNIVERSITY,CHINA
31. MEDICAL SCHOOL OF WUHAN UNIVERSITY,CHINA
32. MEDICAL SCHOOL OF CENTRAL SOUTH UNIVERSITY,CHINA
33. MEDICAL SCHOOL OF SUN YAT-SEN UNIVERSITY,CHINA
34. MEDICAL SCHOOL OF SICHUAN UNIVERSITY,CHINA
35. MEDICAL SCHOOL OF XI'AN JIAOTONG UNIVERSITY,CHINA
36. MEDICAL SCHOOL OF NANTONG UNIVERSITY,CHINA
37. MEDICAL SCHOOL OF NANCHANG UNIVERSITY,CHINA
38. MEDICAL SCHOOL OF JIAMUSI UNIVERSITY,CHINA
39. MEDICAL SCHOOL OF BEIHUA UNIVERSITY,CHINA
40. MEDICAL SCHOOL OF SHANTOU UNIVERSITY,CHINA
41. MEDICAL SCHOOL OF LANZHOU UNIVERSITY,CHINA
42. MEDICAL SCHOOL OF NINGBO UNIVERSITY,CHINA
43. MEDICAL SCHOOL OF DALI UNIVERSITY,CHINA
44. MEDICAL SCHOOL OF XIAMEN UNIVERSITY,CHINA
45. MEDICAL SCHOOL OF SHIHEZI UNIVERSITY,CHINA
46. MEDICAL SCHOOL OF JIANGSU UNIVERSITY,CHINA
47. MEDICAL SCHOOL OF YANGZHOU UNIVERSITY,CHINA
48. MEDICAL SCHOOL OF HEBEI UNITED UNIVERSITY,CHINA
49. MEDICAL SCHOOL OF CHINA THREE GORGES UNIVERSITY,CHINA
50. MEDICAL SCHOOL OF HUAZHONG UNIVERSITY OF SCIENCE & TECHNOLOGY