Jiao Tong University provides Chinese long-term programs that provide primary, intermediate and advanced Classes for international students with different Chinese proficiencies.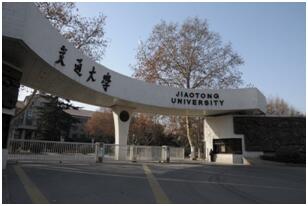 The course mainly consists of comprehensive Chinese, listening and speaking, reading and writing, Chinese pronunciation, extensive reading, Chinese writing and business Chinese. Chinese courses require about 22 class hours per week.
The short-term program includes holiday courses in the summer or winter holidays and group courses are composed of a minimum of 15 students to form a group and at any time during a semester. Beginner's Class, Primary Class, Reading and Writing Class are available for students with different Chinese proficiencies. The students' proficiency is determined by their results of the test they have to take before they choose whichChinese course to study.Besides language courses, students can enjoy some culture courses and tourist trips.
Main course consists of the following modules:
Comprehensive, speaking, reading, writing, listening, business Chinese, comprehensive review and reading HSK.
Chinese language classes start from spring: application deadline is January 15. March language lessons start from fall: application deadline is July 15and September Summer Chinese language classes are available from July to August.