Shenzhen University or otherwise known as SZU, located in Nanshan district, Shenzhen, Guangdong, China, is a well known public university which was initiated in 1983. It is accredited by the State Council of the People's Republic of China and is funded by the Shenzhen Council Government. SZU has been appraised as the fastest developing university in China, and also marked its position in the Top 100 Universities in China. The university has been appreciated with such high reviews that the Chinese media compared the enormous university to the sought after Stanford University.
The two campuses, Houhai campus and Xili campus, whose geographical area add up to 2.8 square kilometers in total, are encompassed by SZU. The Houhai campus is located on the coastline of Houhai Bay with 1.44 square kilometers. The new Xili campus now under construction is located in the city's University Town and takes up nearly 1.4 square kilometers.
The vast university possesses 57 majors: languages, liberal arts and humanities, the sciences, engineering, medicine, sports, and further on. Both national and international students are matriculated into undergraduate and graduate programs. Around 78% of the teachers who have the titles of professor or associate professor, ten of them astoundingly are Academicians. Contemporarily, SZU comprises about 34,000 full-time students including 27,000 undergraduates, over 6,000 postgraduates, and about 1,500 international students.
Because of its geographical location in East Asia, Shenzhen University has brought in many foreign students. Further, SZU has also partnered with the Great Britain along with other foreign countries and launched the "dual-campus" joint-programs for undergraduate degrees. There are up to 2,500 students that graduated from these joint programs since the university's initiative, and this resulted of the programs being accredited by the British Council.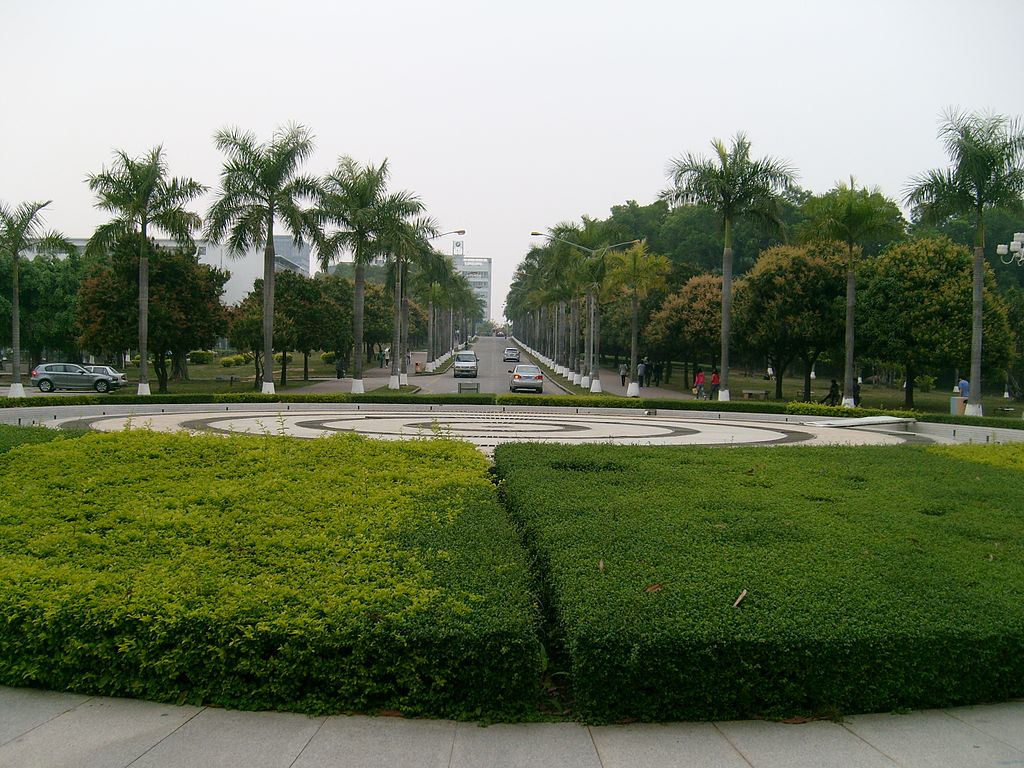 Some of the appreciated facilities of SZU include a vast dining hall, the stadium, gymnasium and basketball court for the enthusiastic athletes, and a state-of-the-art library that holds a collection of around 3.6275 million items, which contain 2.12 million journals and books and 1.04 million e-books in Chinese and foreign languages. Some 40,000 full-text e-journals, 189 academic CD-ROM databases as well as online databases are accessible through computers and Internet library servers.
Studying language programs such as the Chinese language program has been extraordinary, following through a detailed course enhanced to significantly improve your Chinese. The Chinese training program hold eight different levels in compliance with students' needs. The college offers a B.A. degree in Chinese Language and Literature especially for international students. Also incorporated are two optional specialties, Chinese Language and Culture, and Business Chinese. The college also offers lots of elective courses like "Chinese Calligraphy and Painting", "Chinese Folk Music", "Cantonese" and enriches students' extracurricular activities related to local Cantonese culture and Chinese folklore.
Eight levels per semester
Beginner Class A: complete starter
Beginner Class B: 80-160 class hours
Elementary Class A: up to 300 class hours
Elementary Class B: up to 360 class hours
Intermediate Class A: up to 600 class hours
Intermediate Class B: If up to 720 class hours
Advanced Classes: up to 900 class hours
Business Chinese Class: up to 1,200 class hours