STUDYING CHINESE AT JIAO TONG UNIVERSITY IN SHANGHAI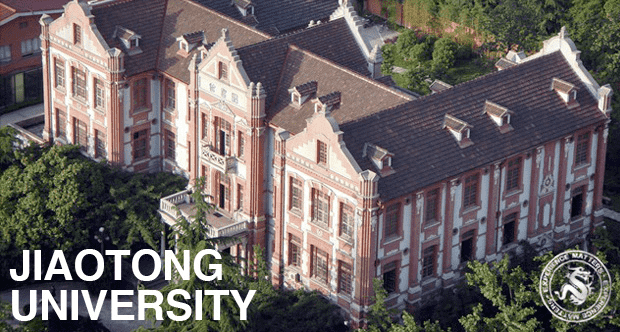 Shanghai Jiao Tong University (SJTU) is among the oldest, highly influential universities in China. Jiao Tong University has a rich culture, a long history covering over a hundred years and an energetic arts scene, providing endless opportunities to experience whilst enjoying quality education. Shanghai language programs are increasingly popular due to the fame that comes with the city.
The Chinese course integrates the traditional classroom teaching method with oral discussion about different subject matters in order to develop the practical verbal skills of students in communication. It helps students gain a good level of basic Chinese characters and it also helps students understand the Chinese character system.
A year of studying Chinese language will help students to:

Use Chinese Pinyin correctly and grasp the pronunciation of Mandarin, understand comprehensively the conversations of daily life and specific topics, use Mandarin to make social communications, express one's purpose clearly, and explain the highlights of a matter, understand the basic grammatical structure of Chinese Mandarin and accumulate a vocabulary of more than 1,500 words and phrases, get informed of China today and understand Chinese culture; have a basic understanding of Chinese character structure and recognize a certain number of basic Chinese characters.