If a country spans across 36 degrees on the latitude plane chances are, it's most likely to have diverse climate conditions. China falls between 18 degrees in the northern hemisphere and 54 degrees around the equator. As such, this results in varying climate conditions. China has areas in three climate regions; that is the warm tropics in its south, the temperate regions in the middle belt which has hot summers and cold winters, and icy cold Polar Regions in the north. Beijing, Guangzhou, and Harbin are three with very different climates and weather conditions.
---
Beijing has four distinct weather seasons from colder, windier, drier winters, to springs that can produce mild sandstorms accompanied by rapidly warming, but generally dry, conditions. Autumn, like spring, is a season of transition and minimal rain, to summer characterized by warm higher humidity. With a yearly average max temperature of 64F and an average minimum temperature of 44°F. Beijing is located around the middle belt (temperate region) and all areas around there have similar climates.
---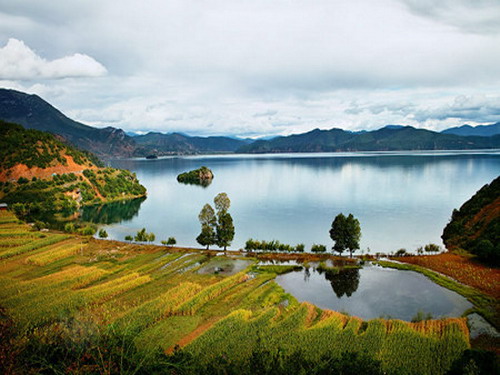 Guangzhou, located in the south of china (tropical area) has a humid subtropical climate, summers are wet with high temperatures, high humidity, and a high heat index. Winters are mild and comparatively dry. Guangzhou has a lengthy monsoon season, spanning from April through September. Guangzhou has yearly average max temperature of 79.5°F and an average minimum temperature of 65°F.
---
Harbin, located in the northernmost region features a monsoon-influenced, humid continental climate. Due to the Siberian high and its location above 45 degrees north latitude, the city is known for its coldest weather and longest winter among major Chinese cities. Its nickname Ice City is well-earned, as winters here are dry and freezing cold, with a 24-hour average in January of only −18.4 °C (−1.1 °F), although the city sees little precipitation during the winter and is often sunny. Spring and autumn constitute brief transition periods with variable wind directions. Summers can be hot, with a July mean temperature of 23.0 °C (73.4 °F). Summer is also when most of the year's rainfall occurs, and more than half of the annual precipitation, at 524 millimeters (20.6 in), occurs in July and August alone. With monthly percent possible sunshine ranging from 52 percent in December to 63 percent in March, the city receives 2,571 hours of bright sunshine annually; on average precipitation falls 104 days out of the year. The annual mean temperature is +4.25 °C (39.6 °F), and extreme temperatures have ranged from −42.6 °C (−45 °F) to 39.2 °C (103 °F)
As evident, china has diverse climate conditions.