Engineering is a science that involves the application of scientific, mathematic, economic, practical and social knowledge in order to create, innovate, maintain, invent, design, research and improve upon structures, tools machines, materials, systems solutions and organizations. Engineering as a discipline is an extremely broad course with so many specializations.
The past decade,Chinahas been the country with the most graduates in the world as compared to any country on the earth. For any Pakistani student with an engineering dream, or an engineer wanting to further their education, studying inChinawill be a dream come true.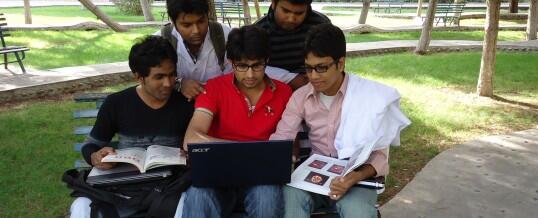 Eligibility/ Requirements
· Non Chinese Citizens
· Students applying for a bachelors degree must not be over 25 years old
· Applicants for undergraduate degree inChinamust have passes in pre engineering classes with good academic record i.e. minimum 60% marks or equivalence
· Students applying for a bachelors degree must not be over 35 years old
· Applicant must have no prior police record
Procedure
To study inChina, any applicant must first apply through ACASC for a JW202 from the university. When ACASC delivers the JW202 document to you, then you can obtain a study visa. This is done by consulting the embassy inPakistan. Before you do this you must first fulfill some requirements. The following are some requirements you need to fulfill:
· Download the Visa Application Form of the People's republic ofChina
· Fill in the form and attach a recent (30mm x 40mm) photograph with your form along with the photocopies of the first two pages of your valid pass port for 6 months
· Also attach your Police report and all other certified certificates including JW202 to embassy
What are the Benefits of Studying inChina?
. These are the benefits derived from studying inChinaas a Pakistani student:
l China surrounds students with the right atmosphere which enables all students to study in happiness and satisfaction, while making students feel at home with the hospitability of the natives.
l The skills and knowledge that is gotten from the professors and lecturers are of high standard. A standard many will rightly match with that of Europe and theUS.
l Graduate students from China Universities are qualified to work in any Country. They are also qualified to sit any examination for a higher qualification in any country.
l Over 89% of graduates from china stand out wherever they go due to the rich and exceptional internship opportunities and practical teaching lessons adopted by the colleges and universities in China.