Journalism: is the task of collecting,analysing, creating and presenting news and data.
It must be noted that news is the product of journalism and news forms a vital part of communication since it keeps us abreast with the events, matters and changes in the outside world. Its sole purpose is to empower the informed yet at times it remains entertaining.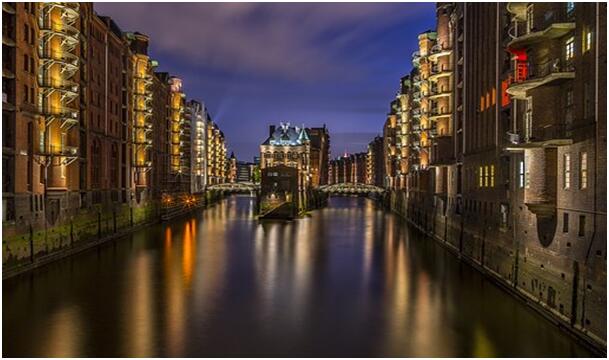 Many claim that there's no money to be made as a journalist however internet and online publishing contradicts this as it is an industry growing exponentially. A degree in journalism is valuable for its skills and there's certainly always a need for a bit of idealism from the students who study journalism.
Journalism programs are designed to the requirements of our dynamic world to equip students with valuable skills for the "news room".
Obtain a bachelor's degree in journalism in one of these prestigious schools in China
w Beijing International Studies University
w Tsinghua University
w Beijing Foreign Studies University
w Beijing Sport University
w East China Normal University
w Shanghai International studies University
w Shanghai Normal University
w Shanghai University
w Heilongjiang University
w Harbin Normal University
w Central South University
w Huazhong University of Scienceand Technology
w Sichuan University
w Fudan University
w Sun Yat-Sen University
w Jilin University
w Wuhan University
w Chang'an University
w Shaanxi Normal University
w Tongji University
w Soochow University
w Qingdao University
w Shanghai University of Political Science and Law
w Beijing Technology and Business University
w Xi an Jiaotong Liverpool University
w Bei Fang University of Nationalities
w SouthWestern University of Finance and Economics
w Dalian University of Foreign Languages
w China University of Political Sciences and Law
w Dalian University of Technology
w Shandong Normal University
w Tianjin University of Economics And Finance
w Bohai University
w MinZu University of China
w Shanghai Jiao Tong University
w Yantai University
w Nanjing University
w Nanjing Normal University
w Southwest University
w Chongqing University of Post and Telecommunications
w Hebei University
w Chongqing University
w Hebei University of Science and Technology
w Hunan Normal University
w Hunan University
w Henan University of Technology
w Hubei University
w Changchun University of Technology
w Yunnan University
w Chengdu University
w Jiangnan University
w Jiangxi Normal University
w Zhejiang University of Technology
w Capital Normal University
w Central China Normal University
w Liaoning University
w Nanchang University
w Capital University of Physical Education and Sports
w Zhejiang Gongshang University
w Guangxi University
w Northeast Normal University
w Zhejiang University
w Yunnan University of Finance and Economics
w Fujian Normal University
w Henan University of Economics and Law
w Shandong University of Finance and Economics
w Wuhan University of Technology
w Chongqing Normal University
w Chongqing Technology and Business University
w Xi'an Shiyou University
w Tianjin Normal University
w China University of Geoscience
w Hubei Normal University
w Guangdong University of Foreign studies
w China Youth University for Political Sciences
w Northwest University
w Northeastern University
w Inner Mongolia University
w Guangzhou University
w Inner Mongolia University for The Nationalities
w SouthWest University of Science and Technology
w GanNan Normal University
w Nanjing University of Finance and Economics
w Yulin University
w Beijing Film Academy
w Beijing Normal University
w Langfang Teachers University
w Jiujiang University
w Shanxi University
w Tianjin Academy of Fine Arts
w Sichuan International Studies University
w Wuhan Institute of Physical Education
w Huaihua University
w Xinjiang University of Finance and Economics
w Zhejiang Wanli University
w Shanghai Institute of Visual Arts
w The Central Academy of Drama