What is Business Administration?
Business administration is a wide field that incorporates many types of management positions. From major corporations to independent businesses, every operation needs skilled administrators in order to succeed.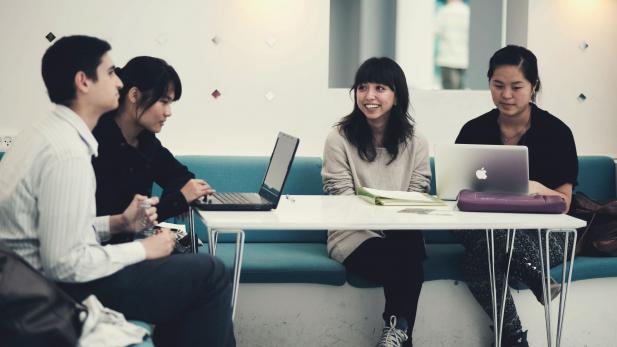 The BBA is designed to cultivate the business executives of the future for leadership positions in China and globally.
Studying a BBA in China will develop your decision making and problem-solving capabilities and equip you with strategic business foresight, as well as developing your entrepreneurial drive. You will study Chinese language and culture alongside business academic subjects (which are taught in English) throughout the course. The study and internship experience, alongside the opportunity to learn Mandarin, mean that as a graduate from this course you will acquire a unique "China skillset".
· Nankai University ranked 10th in China (QS World University Rankings 2015-16)
· Nankai Business School joined AACSB in 2012 and received AMBA accreditation in 2013
· Nankai Business School were granted AACSB accreditation in 2016
· Nankai Business School is ranked 10th in China (Forbes 2010)
About the BBA programme
Global companies looking to grow their business in China, and Chinese companies looking to venture into international markets, are looking for employees who understand the China business environment, conventions and language. The BBA is designed to produce international business executives of the future who meet these requirements.
Why choose this programme?
The BBA degree is a widely sought after degree. Earning a BBA can lead to a variety of positions in management, is relevant to careers in almost any field of business, and improves marketability in an ever-evolving job market.
The added value of the Nankai BBA is the high level of Chinese language and exposure to Chinese and business culture you will obtain, as well as access to Nankai Business School's wide alumni network.
Links with Industry - Student Internships
Students have the opportunity to take an internship with an international or Chinese business in China during their BBA. This is an excellent opportunity for students to put their learning to the test in the real world, gain real experience, and build business networks.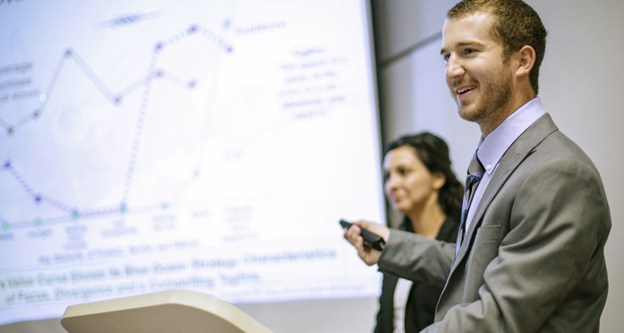 Chinese language and culture
You will study Chinese language alongside your degree classes. Living in China will provide every opportunity to practice your Chinese language skills. You'll learn the conventions and cultural expectations of conducting business in China, and you'll see that happenning in the real world every day while living in China.
The administration of a business includes the performance or management of business operations and decision making, as well as the efficient organization of people and other resources, to direct activities toward common goals and objectives.
The BBA, which is an acronym for Bachelor of Business Administration, is an academic degree granted to those who effectively complete about three or four years of rigorous coursework in a business or commerce-related discipline.
A BBA, or Bachelor of Business Administration, can be earned in about three to four years of full-time schooling. This degree helps prepare students for a career in the business world upon graduation, or to continue their education and pursue a Master in a similar field.
The education ministry runs education in China. The government often provides partial funding for the higher education in the technical and public universities. The Chinese government has also developed academic curriculum that allows those students with vocational skills to nurture their talents.
Business Administration schools in China focus on:
· Human Resources
· Finance
· Marketing
· Management
· Health Services Administration
· Hospitality and Tourism
The School of Management's highly successful BSc in Business Administration (BBA) in China will prepare you for a variety of business-related careers and offers five distinctive elements:
four-year course with two professional placements

highly flexible course with extensive choice of subjects

acquire transferable skills through projects for sponsoring organizations

study around the world in a prestigious partner business school

Excellent graduate prospects - 95% of our Business Administration students are employed in a professional or managerial role within six months of graduating.
TOP 10 BUSINESS ADMINISTRATION SCHOOLS IN CHINA
Business administration is a wide field that incorporates many types of management positions. From major corporations to independent businesses, every operation needs skilled administrators in order to succeed.Acasc has compile the top 10 business administration schools in China and below are the schools: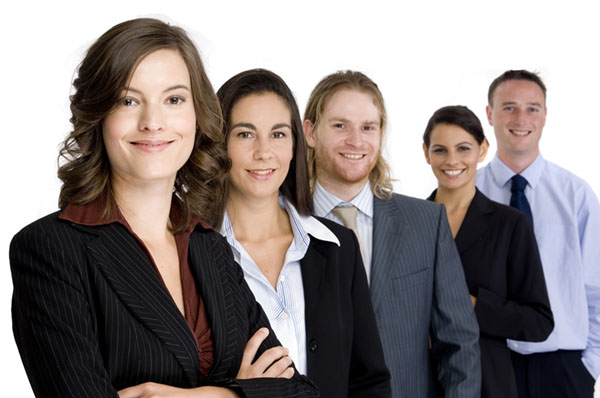 Fudan University
Initially known as Fudan Public School, Fudan University was founded in the year 1905. Fudan, literally meaning (heavenly light shines) day after day, indicates inexhaustible self-reliance and industriousness.
Fudan consists of 29 schools and departments, with seventy undergraduate disciplines.
Donghua University
Located in Shanghai, Donghua University is composed of the Yan'an Road Campus at the downtown area and the Songjiang Campus at the historical cradle of the city. The history of Donghua University can be traced back to the establishment of Nantong College in 1912 by Zhang Jian, a famous industrialist in Qing dynasty. In 1951, East China Institute of Textile Science & Technology was founded; in 1985, the name was changed to China Textile University; in 1999, it was changed again to Donghua University. Donghua University was approved as the state-key university in 1960 and it is one of 75 universities that directly under the Ministry of Education of China. Donghua University has 5 post-doctoral research centers, 28 doctoral degree programs, 60 master's degree programs and 56 undergraduate programs. There are over 2700 faculty members and nearly 30,000 enrolled students.
Xiamen University
Xiamen University (XMU), founded in 1921 by Tan KahKee, the renowned patriotic leader of overseas Chinese, was the first Chinese higher-education institution established by an overseas Chinese. XMU is the only university in China's Special Economic Zones that enjoys privileged support from both the national "211 Project" and the "985 Project". XMU is recognized as a first-class national institution of higher learning with an international reputation as a centre of scholarly excellence.
Shandong University
Founded in 1901, Shandong University is a key comprehensive university directly under the jurisdiction of the Ministry of Education of the People's Republic of China. It is one of the oldest renowned universities throughout the country and one of the high-ranking universities whose development is given priority by the state.The main part of Shandong University is located in Jinan with several campuses, and it has a branch in Weihai, a coastal city in Shandong province. The current president is Professor Zhan Tao, an outstanding mathematician.
Hunan University
Hunan University is situated at the foot of the picturesque Yuelu Hill and on the west bank of the rippling Xiangjiang River in Changsha, Hunan. Hunan University traces its origin to Yuelu Academy founded in 976 A.D. officially named in 1926, it has always been honored as a "One-Thousand-Year-Old Institution". Chairman Mao Zedong, one of the founding fathers of the People's Republic of China, inscribed the name of the University in 1950.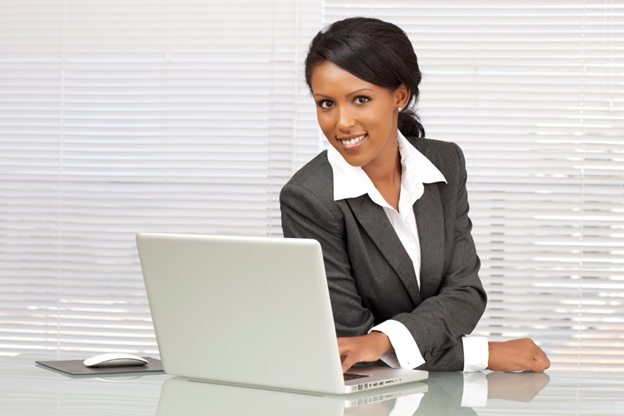 Jiangnan University
Jiangnan University, dating back to 1902, locates at Wuxi City, Jiangsu Province, which is the core of Yangtze River Delta. Jiangnan University functions directly under Ministry of Education, and sees quality as her life line. Now there are 17 schools, covering fields of economics, education, laws, literature, science, medicine, engineering, agriculture, business etc., among which food science, fermentation, textile, industrial design play the leading role in nationwide, and have great influence in the world. Some newly developed disciplines such as International Economy and Trade, Business Administration have enrolled many international students.
Nanchang University
Nanchang University is a comprehensive university which characterized by "Penetration of Arts, Science, Engineering and Medicine subjects, Combination of studying, research and production". It is one of the national "211" Project key universities that jointly constructed by the People's Government of Jiangxi Province and the Ministry of Education. It is also an important base of talents cultivation, scientific researching and transferring of the researching accomplishment into practical use for both Jiangxi Province and the country.
Tongji University
Tongji University is one of the leading universities directly under the authority of Ministry of Education in China. As a state key university, it has been included in the State-funded Project 211 and the 21st Century Education Rejuvenation Action Plan of China.
After the establishment of the People's Republic of China in 1949, Tongji University became an engineering university following a nationwide restructuring of institutions of higher learning in 1952. It was the largest university of civil engineering and offered the most specialized engineering programs in China. The university has developed rapidly into a multidisciplinary university featuring sciences, engineering, economics, management, liberal arts and law, with the initiation of the open up policy under the authorization of the central government in 1978.
Chongqing University (CQU)
Chongqing University (CQU) is a key national university and a member of the "Excellence League", located in Chongqing, Southwest China. It is also one of the "211 Project and 985 Project" universities with full support in the construction and development from the central government and Chongqing Municipal Government.
Founded in 1929, Chongqing University now consists of six faculties in Science, Social Sciences, Humanities, Engineering, Built Environment, Information Science and Technology. The University has 35 schools, and offers 96 undergraduate programs, 236 postgraduate programs, 121 doctoral programs, 19 professional degrees, and 29 mobile workstations for postdoctoral study.
Nankai University
key multidisciplinary and research-oriented university directly under the jurisdiction of the Ministry of Education, Nankai University,located in Tianjin on the border of the sea of Bohai, is also the alma mater of our beloved late Premier Zhou Enlai.
Nankai University was founded in 1919 by the famous patriotic educators, Mr. Zhang Boling and Mr. Yan Xiu. During the Anti-Japanese war (1937-1945), Nankai University, Peking University (Beijng University) and Tsinghua University (Qinghua University) united in Kunming to form the renowned Southwest Associated University. It was compared to be The North Star of Higher Learning. In accordance with its motto of dedication to the public interests, acquisition of all-round capability and aspiration for daily progress and the tradition of "patriotism, conscientiousness, innovation and agreeableness", the University has produced batches of prominent talents such as late Premier Zhou Enlai, Dr. Shiing -shen Chern, Dr. Ta-you Wu and playwright Cao Yu. On December 25th, 2000 the State Ministry of Education signed an agreement with Tianjin Municipal Government on jointly establishing and developing Nankai University. Since then, Nankai University has been listed among universities for priority development in the 21st century.

BEST BUSINESS ADMINISTRATION SCHOOL IN CHINA
About Sun Yat-sen Business School (SYSBS)
Established in 1985, Sun Yat-sen Business School (SYSBS) was instituted to offer a broad range of business degree programs. With the generous endowment of HK$20 million from the Ho's Education Foundation (its chairman at the time, the late Mr. Ho Sin Hang, was chairman of Hong Kong's Hang Seng Bank), SYSBS became the first business school in China to be instituted by an overseas foundation, and one of the first schools to be engaged in business education in Mainland China. Since its inception, SYSBS has not only continually received the support of the Ho's Education Foundation, but it has also attracted donations from other noted overseas foundations such as the Fok Ying Tung Foundation, the Peihua Foundation, and the Xiangjiang Foundation.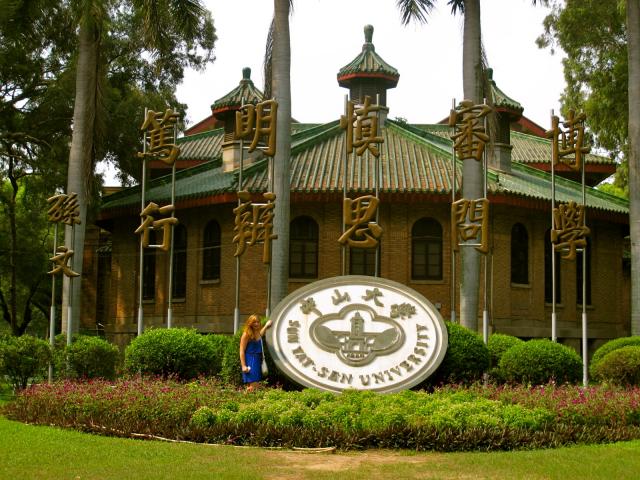 Today, SYSBS is regarded as a leading business education institution, with both the "211" and "985" quality marks, and is one of the four prestigious institutions throughout China to be conferred the National Key Discipline for Business Administration and the National Discipline for Management Science. Accordingly, SYSBS functions in tandem with the University's charter as well as with a series of the Chinese Ministry of Education (MOE) and government-mandated education standards, procedures, regulations, and expectations. In 2013, SYSBS was named the second-ranked university business administration program in the list of top universities just released by the China Academic Degrees and Graduate Education Development Center (CDGDC). The CDGDC, a qualifications verification program under the direction of the MOE, evaluates 391 Chinese universities and research institutions by discipline, in order to provide objective comparative information to students, parents, and communities. In 2012, China's MOE appointed SYSBS as one of fifteen pilot schools.
SYSBS has a number of building complexes that support teaching, administration and research. For example, Scienscope Hall is used predominantly for the MBA programs, Tsun Wen Tong Hall is used predominantly for the EDP programs.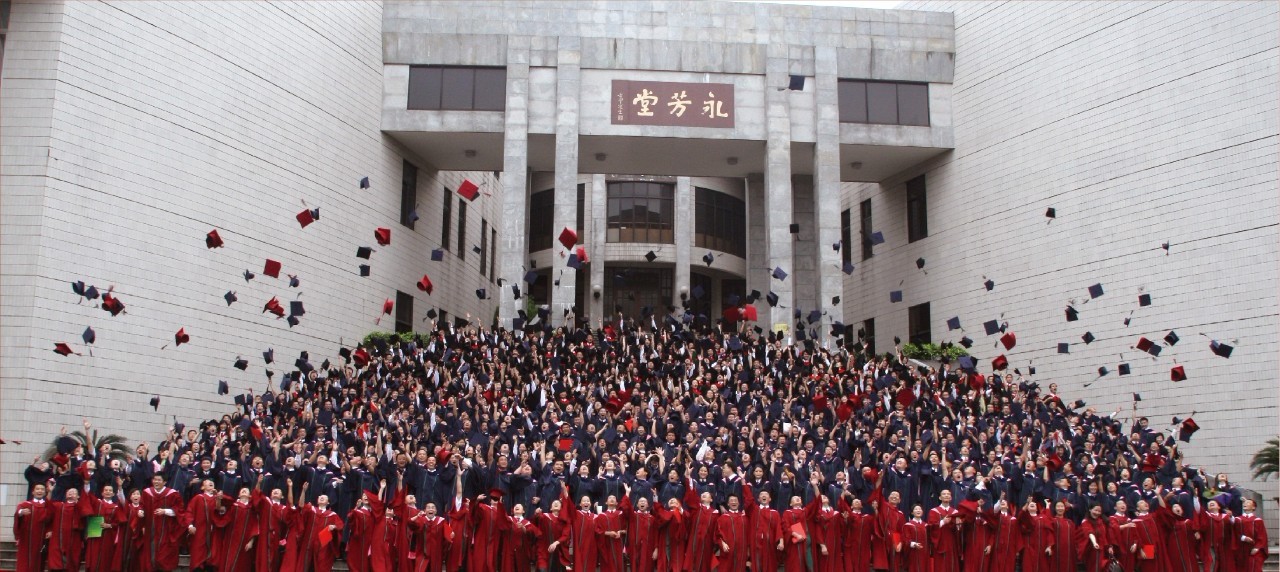 The school is divided into six departments – businesss administration, accounting, marketing, finance and investment, hospitality and service management, and management science, with a combined total of 109 full-time faculty members, 46 professors, 50 associate professors, and 13 assistant professors. SYSBS currently offers bachelor's degrees in business administration and management science, academic master's degrees in business and management, professional master's degrees (MBA, EMBA, MPAcc, MF, MAud, etc.), and doctoral degrees in business and management.
Over the course of the School's development, SYSBS has taken pride in its mission – to enrich our students by providing a flourishing learning environment and by integrating into the programs both Chinese and Western management wisdom, grounded in integrity, innovation and social responsibility.
WHY STUDY BUSINESS ADMINISTRATION IN CHINA
The boom of China's economy directly attracts numerous merchants and international students to invest in this land and to study business in China. According to the figure of the Bureau of Statistics of China, there are more than 610,000 foreign companies invested in China. Almost all the world top 500 companies do business in or with China with a large proportion of these international groups choose to base their regional headquarters in Shanghai, Beijing or other cities in China. Meanwhile, most of the CEO, CFO and CMOs are keen on studying business in China.
Reason why Foreign student Choose China to study Business Administration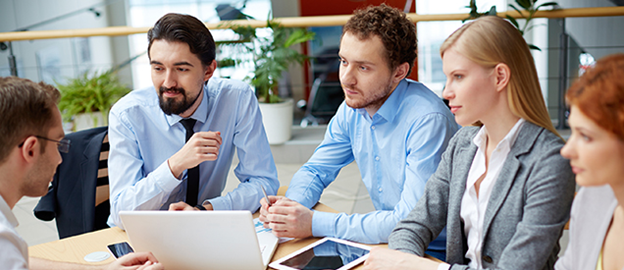 Studying business accounting in China will help you get insights into Chinese market, increase your Chinese market sensitivity and grasp the business opportunities as well as access to local business and political relationships and resources.
Studying in China is an excellent opportunity to explore the world's most populous country. You will experience China's unique blend of ancient and modern civilization, as well as its scenic beauty and bustling nightlife. Visit new places with other students from around the world who you meet, and you'll find yourself opening your eyes not just to China, but to the whole world.
Studying Business administration and living in China is cheaper than studying and living in European countries.
Chinese accounting and business education, analyzes the labor market for graduates and graduates' employability, and sets forth a framework of accounting and business educational reform, with a case study of accounting and business education.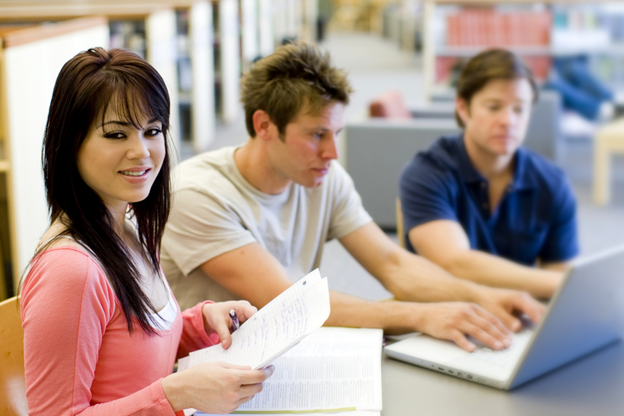 The Chinese market has laid its roots in industries across the board making inter-continental communication par for the course in the globalized economy. From technology to pharmaceuticals, IT to engineering, consumer goods to automobiles, the Chinese corporate sector is an extremely powerful giant in terms of the international world of business, and having the ability to communicate with the major role-players in the Chinese language will help to establish you as a leader in any field.