"BLCU-Guizhou Culture Studies" Program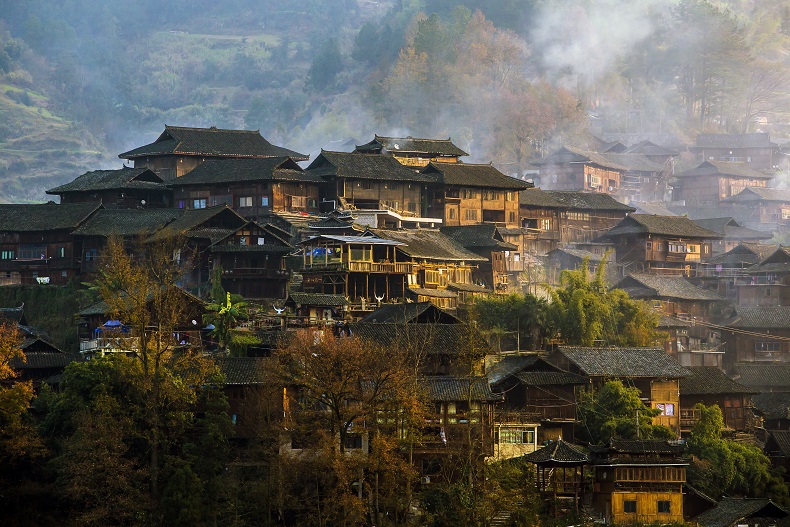 Step on the land of China, live in the ancient capital of Beijing, visit the wonderful Hmong village and explore the beautiful Guizhou Province: this is an extraordinary journey combining the mainstream Chinese culture with Chinese minority's custom. We've already started and are you ready? My friends from afar? Beijing Language and Culture University (BLCU), known as the "mini-UN", has opened the door of Chinese language and culture for you---to learn a language while making friends from all over the world.
You are going to enjoy the traditional operas, visit the emperors' palaces and track down the long history of Chinese nation. With the ancient capital's charm still lingering, you are going to explore the mysterious hinterland of China towards the southwest -- Guizhou Province. Tsingyan, known as "the home of poetry", is an interesting ancient book waiting for you to read. The one-thousand-year-old paper-making method of the Dan Village is a great legacy of "Harmony-between-Man-and-Nature" waiting for you to experience. In the blue and white Hmong Village of Miao minority, the local people there are eagerly waiting for you to join them to dance and sing. So pack up and let's go!
This BLCU-Guizhou Culture Studies program is open for all foreign students who are interested in Chinese language, Chinese culture and ethnic minorities' traditions and customs. The courses are composed of two sections, two weeks in Beijing and two weeks in Guizhou. In Beijing, members of this program will learn Chinese language in BLCU while discovering the diversified cultures with both local students and international students from over 160 countries and regions worldwide. In Guizhou, the College of Humanities and Science of Guizhou Minzu University will combine bilingual lectures with local cultural experiences and provide the "seeing before remembering, practicing before understanding" hands-on courses for all members of this class.
Tutors will accompany students during the entire trip and offer all-round help to ensure a "worry-free" study tour.
Dates: choice A: Jul. 6th, 2017 - Aug. 2nd, 2017
choice B: Aug. 3rd, 2017 - Aug. 30th, 2017
Fees: 9330 RMB/person (courses, accommodation, dining, entrance tickets, fares and tour guides, etc.)
DO NOT include: transportation between Beijing and Guizhou (Advance charge: round-trip train hard-berth 1000 RMB, or round-trip airplane 3000 RMB; any excess expenses shall be refunded and deficiency shall be repaid, depending on the circumstances.)
College of Intensive Chinese Studies
New HSK Level 4-6 Intensive Training Class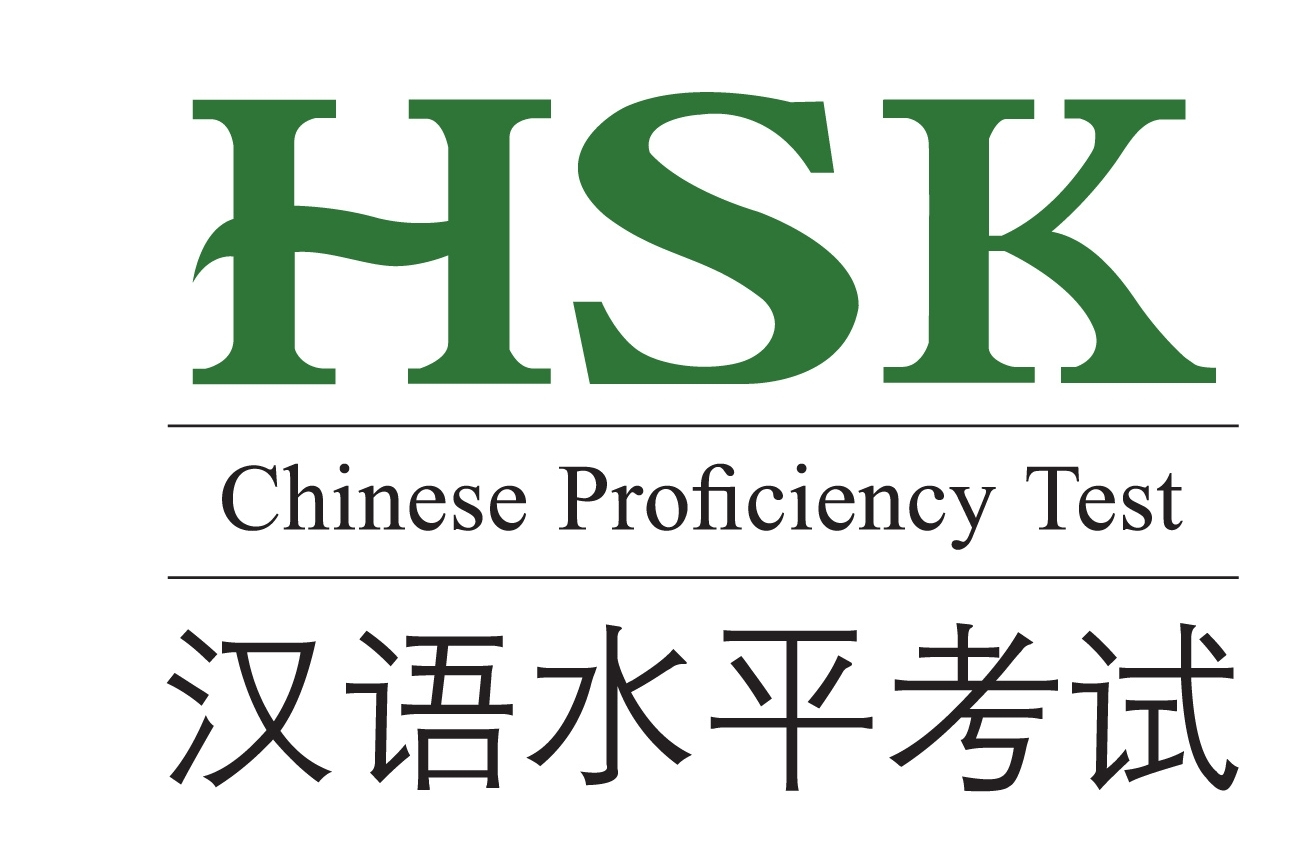 Do you want to take part in the New HSK test? Do you want to do well in the test? Do you want to improve your Chinese rapidly? Please come to our "New HSK Level 4-6 Intensive Training Class"! You will be sure to feel satisfied with what you will get.
Here you can find teachers, who have been doing research on or teaching HSK for a long time. You can find that our college, CICS, has accumulated a lot of experience and well-designed systematic curriculums from many HSK electives. Based on the contents of the new HSK Level 4-6, this curriculum aims to give you specific and scientific individual item drilling or comprehensive drilling with the best textbooks which are specially designed for the purpose of HSK. It will give you a great deal of mock exam exercises, you will get familiar with all types of test questions, master the strategies for tackling these questions, improve your abilities and skills to take exams, overcome your weak points in learning, and finally get the HSK diploma and improve your Chinese in an all-round way.
Teaching Hours: 20 teaching periods per week, 8:00 ~ 12:00, Monday ~ Friday
The minimum class size: 16 students. If there are fewer than 16 students, they can be transferred to other Chinese learning classes.
A New Short-term Intermediate Mandarin Program for Ethnic Chinese Students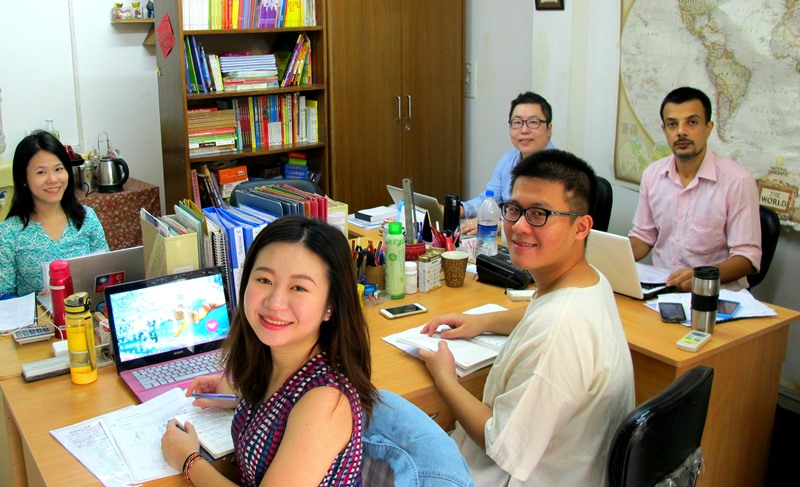 'Mandarin Fever' is now growing more and more popular all over the world. Under this background, those ethnic Chinese students are proud of your excellent listening and speaking skills but yet, are you still upset about knowing few Chinese characters? Have you come to realize that knowing very few characters is a great setback for the improvement of your Mandarin and hinders your deeper understanding of the Chinese language and culture?
Considering the ethnic Chinese students' characteristics and in order to meet their learning needs, the College of Intensive Chinese Studies of BLCU has launched a new program for students of Chinese Descents: the Short-term Intermediate Mandarin Program. This program is specially set up for intermediate ethic Chinese students who are good at listening and speaking, but know few characters and have difficulties in reading. The purpose of it is to help them improve reading and writing and then enhance their ability to use Mandarin.
Goals of the Intermediate Mandarin Program for Ethnic Chinese Students are: focusing on solving the problems in learning characters and reading; consolidating and improving listening and speaking skills; deepening students' understanding of Chinese culture and contemporary China.
At present, there are 2 programs in this program: one is a 6-week course in the summer vacation; the other lasts one semester.
The 6-week-long course offers intensive characters learning and Chinese culture class, which will help students greatly enlarge the number of Chinese characters within a short period. After this course, students will get to know about 500 characters that are in common use.
The one-term long course includes 2 periods. The 1st period lasts about 9 weeks and during this time, intensive character-learning class and Chinese culture class are provided to largely increase the number of characters that students can use. The 2nd period is a 9-week long course, including audio-visual speaking class and reading class. After one semester, students will get to know about 1000~1500 commonly-used characters and will be able to discuss in-depth topics about Chinese history, culture, society, national conditions, etc.
We have a team of dedicated and qualified teachers who are passionate about international Chinese-teaching, familiar with ethnic Chinese students' characteristics and much experienced. For those ethnic Chinese students who want to improve Chinese character-reading and writing skills in a short period of time, we're looking forward to your participation in this program!
Dates Available:
The 6-week Course: Jul. 9th - Aug. 19, 2015
Note: Ethnic Chinese Students who attend the Five-Week Course (16th, Jul.-19th, Aug.) and the Four-Week Course (23rd, Jul.-9th, Aug.) can apply to transfer to the Six-Week Course for ethnic students.
The 1-semester Course: Sept. 17th, 2015 - Jan. 20th, 2016
Note: Ethnic Chinese Students who attend the Twelve-Week Course (17th, Sept.-9th, Dec.) can apply to transfer to the One-Semester Course for ethnic students.
Required Number for One Class:
12 Students/Class (If it's fewer than 12, students will join other learning classes.)