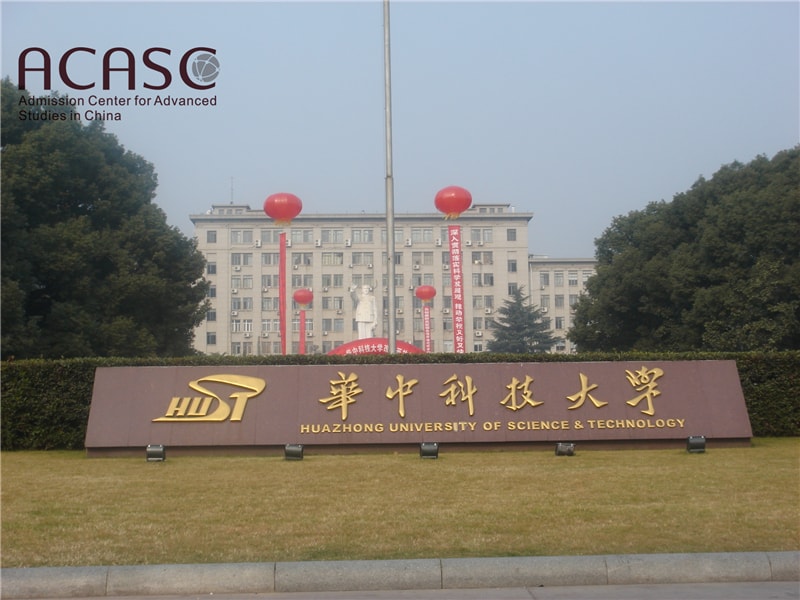 The Huazhong University of Science and Technology (HUST) is a national key university directly under the administration of the Ministry of Education of P. R. China, and is among the first Universities joining the national "211 Project" and "985 Project". It was founded on May 26, 2000 as a result of the merger of the former Huazhong University of Science and Technology, Tongji Medical University and Wuhan Urban Construction Institute.
At present, the University has eleven disciplines: engineering, medicine, management, science, philosophy, economics, law, education, literature, history and agriculture, offering a variety of degree programs, including 86 undergraduate programs, 256 graduate programs, 181 PhD programs. There are 31 post-doctoral research centers, 7 national key disciplines, 15 national key subdisciplines.
HUST covers an area of over 1,153 acres with picturesque environment, elegant surroundings and has 72% greenery coverage, which has been honored as the "University in the Forest". It offers its students and staff first-class logistic service, efficient network service and abundant library resources. HUST has also entered into partnerships with more than 100 renowned universities and research institutions. Annually over 100 famous scholars and experts come to visit HUST and give lectures.
Now the University has over 1,000 professors and 1,300 associate professors, including 24 academicians, 65 professors receiving funds from the Cheung Kong Scholars program, 36 winners of National Science Fund for Distinguished Young Scholars, 36 listed in the "National Talents Project" and 135 young scholars listed in "New Century Outstanding Talents Project" of the Ministry of Education. In recent years, with the implementation of "New Century Education Reform Project", HUST has built up a course system based on such major disciplines as information, mechanics, civil engineering and environmental studies, electrical engineering, medicine, management, humanities, etc. It has greatly promoted the reform of credit system and English learning program for non-English majors, strengthened its education base and practical education reform, and built 13 student innovation bases.