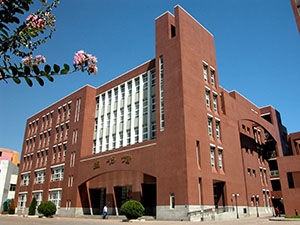 Tianjin International Chinese College was built up jointly by Tianjin Municipal Education Commission, China Language Testing Research and Development Center and the National Oral Chinese Proficiency Test Commission, it has the formal educational qualification and the qualification of issuing the 202 form for study visa. The college is located in Tianjin, one of China's four municipalities, only 30 minutes' drive from Beijing. The college's main business include foreign students studying in China, and programs of internship and study for credits, Chinese students studying abroad and foreign students short-term cultural exchange experience project.
Our college provides the one-stop service for foreign students in preparatory class who wish to enter Chinese university for undergraduate study, we also offer all kinds of scholarship programs for excellent foreign students.
Our "new Chinese" education concept, starting from the students' needs, using adaptive and modular teaching method, making Chinese teaching practical, useful, helpful and efficient. As the examiner of national oral Chinese proficiency test, the college has strong ability of oral Chinese teaching, achieved significant results, and received the most authoritative national certification.