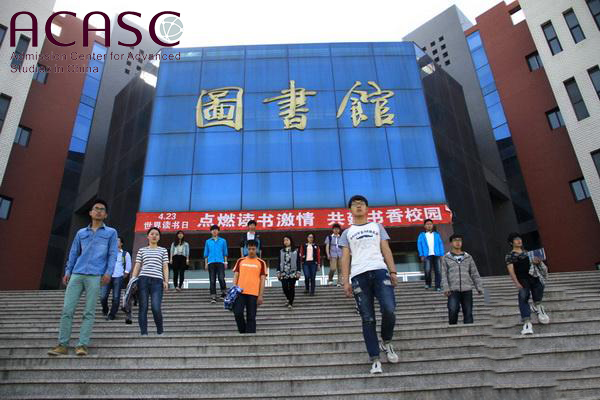 Shenyang Urban Construction University formerly known as Urban Construction College of Shenyang Architecture University, was founded in July 2000.With over 13 years of educational experience, it has been approved as a formal independent university by the Department of Education in 2013.The SYUCU is now a full time undergraduate university with registered students of nearly ten thousand, providing exclusive degree programs on Architecture Design, Urban Planning, Civil Engineering, Road Traffic, Project Management, Mechanical Manufacturing, Electronic Information and Art Design.
The campus is located in the beautiful, historic and cultural city,--Shenyang. The campus with a building area of 230,000 sq meters holds excellent educational and accommodation facilities. The multimedia classrooms are in the magnificent and grandiose circle type main building which covers 50,000 square meters; The modern library was built by the lake and covers 19000 square meters, containing 650,000 volumes of books; The spacious faculty of and an indoor stadium are available to provide students with a comfortable life.
The university has a total faculty of 500 people, --over 80% of the teachers have a master degree and above, and professors or associate professors take up 35%, many take on the positions in national, provincial,municipal and other academic organizations experienced engineering and review agencies, including the famous teachers and renowned experts in Liaoning province. The SYUCU has also employed the experienced engineering and technical personnel to ensure the quality of education and training.
The SYUCU actively carried out international cooperation in running schools, and successfully cooperated with Eastern Illinois University, University of the District of Columbia which has broaden our students international vision and the way to success.
The college is carrying the cooperation and exchange program with foreign university at present, with 2 + 2, 3 + 1 or short-term exchange learning mode, promoting mutual language communication ability, broaden students' horizons, enrich the international culture, realizing the students' dreams of studying abroad. Also provide more learning choices for the parents and students.