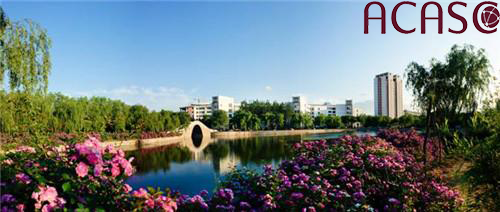 Founded in 1951, Qingdao Agricultural University(QAU) is a provincial university of Shandong Province of China. It was formerly known as Laiyang Agricultural College and among the first group of universities credited with rights to award bachelor degrees approved by Ministry of Education of China. QAU has always persisted in emphasizing agricultural science as her advantage and distinctive feature, and in the harmonious development of diverse branches including agriculture, sciences, engineering, economics, arts and management. At present, QAU has 21 colleges and one physical education department, offering 53 undergraduate programs and 31 master degree programs.
QAU now consists of two campuses: One is in Qingdao and the other is in Laiyang, with a total area of 222 hectares and the construction area of 813,000 square meters. The university has set up many perfect teaching practice bases both inside and outside the campuses. The present university has more than 1800 faculty and staff numbers, including 124 professors and 261 associate professors, and most of them have either doctor's or master degrees.
QAU has established 5 provincial key disciplines such as Animal Genetics Breeding and Reproduction, Biochemistry and Molecular Biology, Pomology and so on. In addition, the university has also 4 provincial key labs such as Lab of Preventive Veterinary Medicine, Lab of Dryland Cultivation Technology, and one Research Center of Shandong Agricultural Bionics Applied Technology, and 22 research centers. Since 1978, QAU has been rewarded 8 National Awards, 65 Provincial and Ministerial Awards, among which 14 were 1st Awards. Especially noteworthy are the achievements of animal cloning technology and bionic pesticides projects. QAU ranks the 34th in the Actual Income List of the Chinese Higher Education Institutes from Science Achievement Transference.