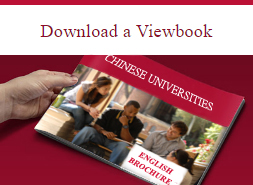 Northeastern University Students Won 94 Awards in 2017 MCM/ICM

Written By: Han Bian

Edited By: Lei Zhang

Resource: Peoples Network

Update: 2017-4-20
---
Northeastern University received the Gold Award from the Geneva International Invention Exhibition

Written By: FanHua

Edited By: WangYuhui

Resource: ShenYang Daily

Update: 2017-4-17
---
Northeastern University opens Robot Engineering

Written By: FanHua

Edited By: Wangyuhui

Resource: ShenYang Daily

Update: 2017-3-27

On March 21, Ministry of Education announced the annual general college undergraduate professional record and approval results of 2016. In Liaoning province, a total of 33 colleges and universities added 53 new professions. Among them, both Northeastern University and Liaoning Institute of Science and Technology set up Robot Engineering, being engineering profession and four years undergraduate.

It is known that the graduates of that profession mainly works in robot system integration manufacturers and the application of industrial robots intelligent manufacturing enterprises, engaging in the installation of robot workstations, design and transformation, automation production line design, application and other aspects.
---