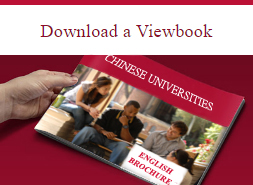 Northeast Normal University is an institution of higher learning under the direct administration of the Ministry of Education, being selected as one of the universities given priority in construction in the "211 Project". The university, located in Changchun city, Jilin province, occupies an area of 1,500,000 square meters, including 800,000 square meters of the main campus and 700,000 square meters of the new campus.
The NENU's predecessor is the Northeast University, the first comprehensive university founded by the Communist Party in Northeast China in Benxi, Liaoning Province, in February, 1946. In 1949, the school was moved to Changchun City and renamed Northeast Normal University in 1950.
There are 22,618 full-time students in NENU, including 14,083 undergraduates, 8,063 M.A. and Ph.D. students, and 472 foreign students. There are 1413 full-time teachers, including 367 professors, 450 associate professors and 246 Ph.D. supervisors.
NENU presently comprises 19 schools, 56 undergraduate specialties and a graduate school, which offers 147 M.A. degree specialties, and 78 Ph.D. degree specialties. There are 9 faculties authorized to confer doctoral degrees, 12 disciplines with Post-doctoral R&D Stations, 5 key disciplines of The National Institution of Higher Education, 8 disciplines among the construction projects of the key disciplines of the national "Eleventh Five-Year Plan" and the "211 Project".
NENU preserves education and teaching as "the foundation of school setting" and has formed her own concept of education which is "BE DILIGENT AND CREATIVE IN STUDIES" and "BE EXEMPLARY IN VIRTUE". The quality of students has been continuously improved and for this, the university has enjoyed high prestige in basic education, and received a positive evaluation from the society. NENU was named a "National Advanced Unit for Job-Hunting" by the State Council, becoming one of only four universities to be so named nationally in 2004.In September 2009, students Employment Guide Center was awarded by Ministry of Human Resources and Social Security and the State Council as "National Advanced collectives in Education System", thus becoming one of the two university employment guide centers that won the national award. NENU regards scientific research as "the basis of institution strengthening" and places great emphasis on scientific research and has made significant achievements. The number of articles selected for the Science Citation Index (SCI) ranked the 28th in 2004.
NENU attaches great importance to the development of international cooperation and academic exchanges. With the guidance of the idea of running school openly, NENU has established cooperation and exchange relations with more than 160 universities and colleges and research institutions in over 20 countries, including the USA, Canada, Japan, the UK, Korea, Australia, and Russia, and has developed series of important cooperation and exchange programs, which have enlightened the school to improve the over-all academic level and the cultivation of talents.
ENU is pursuing educational innovation, stressing the distinctive characteristics of management, working hard to follow through with the Concept of Respect-based Education, implementing reforms in education and teaching, enhancing the development of disciplines and instructors' qualities. The faculties and students are making great efforts together to build NENU into a first-rate normal university in China and to make her well-known in the worldwide