International College Carries Out International Students Recruitment in Malaysia and Indonesia
From 10th to 17th April, invited by Malaysia Chinese school directors association, vice dean of International College, Prof.LIUJihong leading the delegation went to Malaysia to attend the 13thChinese Higher Education Exhibition.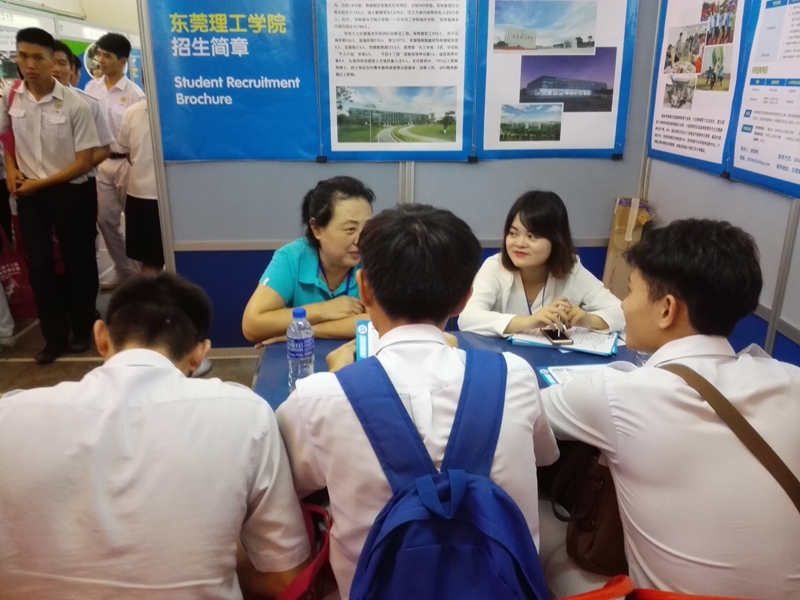 In the exhibition, the delegation made a detailed introduction of DGUT to the students who attended the exhibition and also explained admission requirements and favored policies to the attendance.
Also at the invitation of Binus University Indonesia, the delegation visited this university and shared opinions on international students exchange and Chinese class summer camp affairs.
A Series of Activities Is Held to Celebrate the 25thAnniversary of DGUT
With great anticipation and earnest expectation of all the people in DGUT, alumniof DGUT with great joy went back to the campus to celebrate the 25thanniversary of DGUT on 22nd.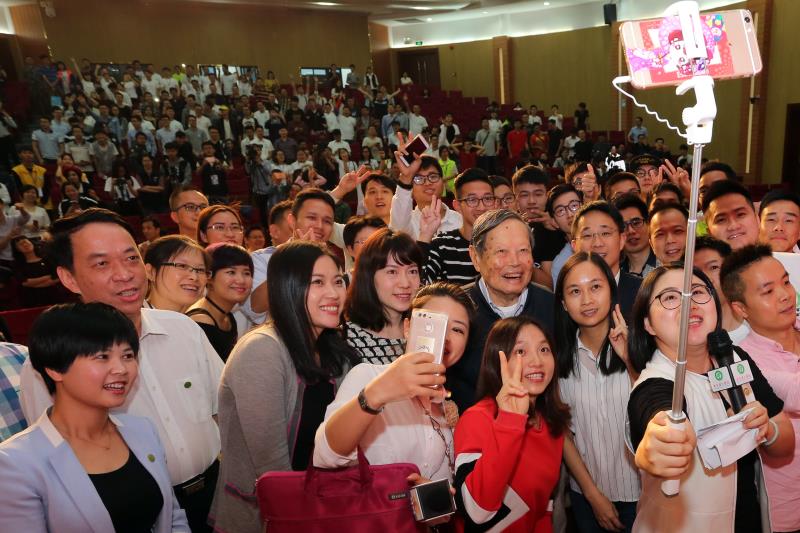 In the morning of 22nd April, the 2007 alumni came back to the campus to have a joyous gathering in the academic conference center. The Honorary President of DGUT, academician of the Chinese academy of Science, and Nobel Prize winner in physics, Prof. YANG Chenning and his wife Ms. Wong fan, accompanied by the leaders of DGUT came to the center to join the celebration.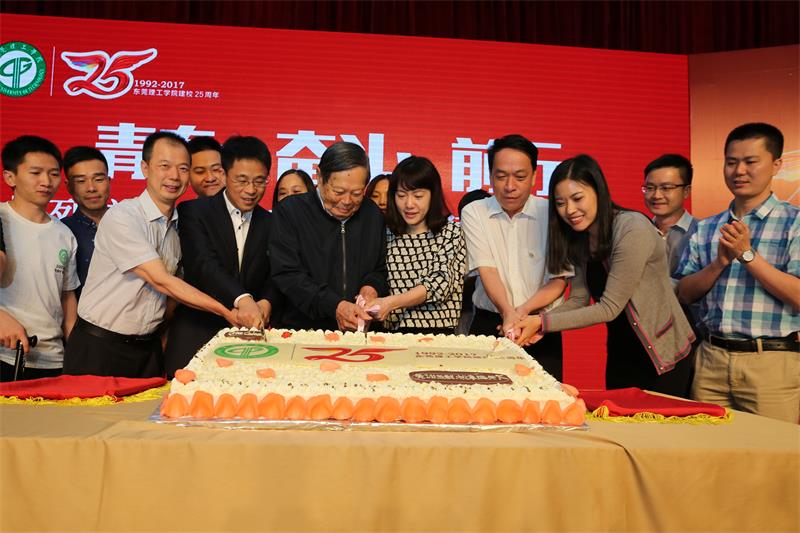 Prof. YANG Chenning expressed his best wishes to DGUT and fully affirmed the achievements during the past 25 years of DGUT. Then Prof. Yang, Ms. Wong fan, leaders of DGUT and the representatives of alumni cut the birthday cake together. With the birthday song sang by all the attendance the atmosphere was pushed to the climax.
DGUT Makes Further Effort to Promote Cooperation with Brno Mendel University Czech
From 26th to 27th March, at the invitation of Bron Mendal University Czech, dean of Academic Affairs Office, dean of School of Computer Science and Network Security and staff from International Communication Office visited the university. The two parties discussed the details of students exchange and sci-research cooperation and signed contract on international students exchange program. President of Bron Mendal University held meeting with the delegation from DGUT.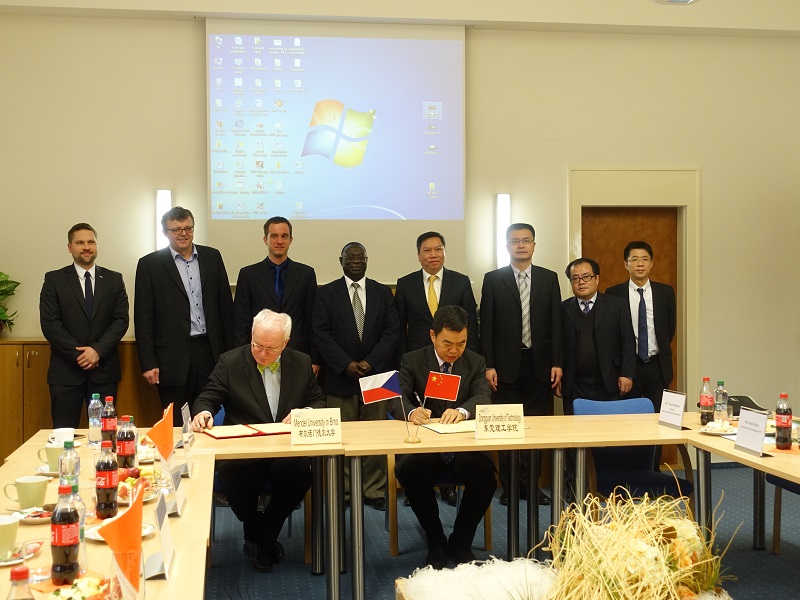 Dongguan Municipal government attached great importance to the visiting and Deputy Mayor of Dongguan city Mr. Huang Qinhui attended the meeting. Mr. Huang expressed that Dongguan Municipal government would support the cooperation between DGUT and Bron Mendal University to promote the education cultural exchange between Dongguan and universities in Czech. Then under the witness of Mr.Huang Qinghui, DGUT and Bron Mendal University signed international students exchange program contract. Under the background of The Belt and Road, the two universities will deepen exchanges and cooperation.The delegation of DGUT also met the students of Bron Mendal University who studied in DGUT last semester and conveyed the greetings from DGUT to them.