Henan University of Science and Technology (HAUST), located in the thousand-year ancient capital and the peony flower city of Luoyang, is one of the three comprehensive universities of Henan Province. HAUST is composed of four campuses covering a total area of over 307 hectares with more than 60,000 Chinese full-time undergraduates, postgraduates, part-time adult students, and international students. In 2008, the university's undergraduate teaching work was assessed as Excellence by the Higher Education Evaluation Center of the Ministry of Education.
  HAUST was founded in Beijing in 1952, moved to Luoyang in 1956 and then renamed as Luoyang Institute of Technology (LIT). In 2002, with the approval of China Ministry of Education, LIT amalgamated another two colleges to form the third comprehensive university of the province--Henan University of Science and Technology. Prime Minister Li keqiang (Henan provincial governor then) extended great expectations to HAUST at the Opening Ceremony.
  HAUST has rich educational resources. The university consists of 31 schools with 25 doctorial programs, 156 postgraduate programs, and 93 undergraduate majors. Eleven disciplines of the university cover science, engineering, agronomy, medicine, economics, management, literature, law, history, art and pedagogy. With a construction area of 99,000 ㎡, the library possesses a book collection of 3.64 million volumes and 180,000 periodicals of different languages. HAUST actively engages in international exchanges and cooperative education, and has developed academic cooperation relationships and exchange with more than 70 universities and institutes in USA, UK, Germany, Japan, and other countries and regions. HAUST also has 109 teaching projects and 9 affiliated comprehensive hospitals.
 HAUST has a high-quality talent pool. The excellent faculty exerts fundamental role in the development of the university. Full-time teachers are composed of 1012 professors or associate professors, 1073 doctors, and other specialized clerks. There are also 7 academicians shared with other institutions working for HAUST, 4 experts of national "1000-Talent Plan", 2 talents of "Central-China Scholar", 2 candidates of national "100-, 1000- and 10000-Talent Plan",and 12 provincial distinguished Professors as well as 114 national or provincial outstanding talents.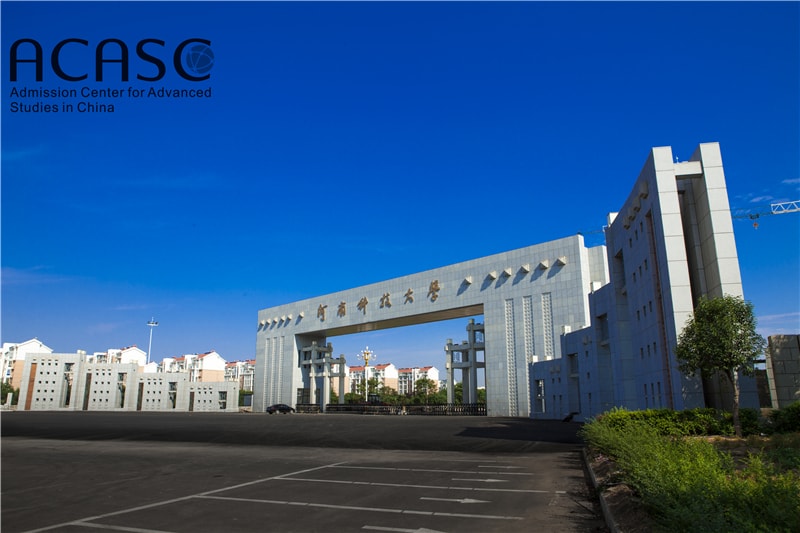 HAUST is a high-level university in discipline construction. There are 28 provincial key disciplines, 152 provincial subordinate key disciplines, 12 disciplines for distinguished Professors, 45 national or provincial or ministerial key labs, engineering centers, and humanities and social sciences bases, 2 collaborative innovation centers. For the past five years, the university has received 3 national and 127 provincial excellent academic achievements. Journal of HAUST (natural science edition) is a Chinese core journal, and was awarded the first National Prize by the Ministry of Education.
  HAUST wins excellent social reputation. Adhering to the school-running concept "teaching-centered education, academic supremacy" and the principle "teaching and research-oriented", HAUST has achieved great success in talents cultivation, scientific research, social service, cultural inheritance and innovation. More than 260,000 senior professionals make prominent contributions to the economic and social development. The university ranks first in Henan Province in 2015 Salary Ranking List of Chinese Graduates issued by website of Chinese Universities. HAUST is the only university of talents cultivation and technological support in bearing industry in China, and the only joint-training base for International Welding Engineer in south central China. HAUST has been successively honored as "The Most Ideal University of Henan Candidates", "Henan Model University of Students Entrepreneurship Education", "Henan Public Satisfactory University in Higher Education Quality", "Henan Model University of Most Competitive Employment", and so on. Over 60 years, HAUST has developed its industry-university-research cooperation and has made great contribution to the society.
  Aiming at a higher level of teaching-research comprehensive university, HAUST is courageously turning a new leaf to make greater contribution to the rise of Central China, to building a moderately prosperous society in all respects, and to achieving the Chinese Dream of the nation's great revival.