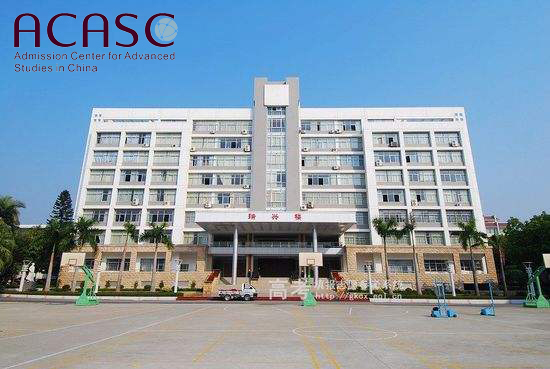 The College of Liberal Arts at GXNU has been made a national training and scientific research base for basic education in liberal arts. Diplomas awarded by the university have a good reputation and are well-recognized by their educational counterparts across the world.

Guangxi Normal University is known for having a strong reputation of success and significant influence internationally. It has established cooperative and exchange relations with over 200 universities and institutions of higher learning in more than 40 different countries and regions. In the past 10 years or so, it has increasingly worked to expand its enrollment of international students.
Guangxi Normal University also has a large and diverse student population to consider. To date, the university has received more than 15,000 short-term and long-term international students from more than 60 countries and regions. Just as noteworthy, the general population in the various colleges currently includes: 21,949 undergraduate students, 5,716 graduate students, 122 Ph.D. candidates, over 1,800 international students under various programs, and more than 13,000 correspondence and visiting students.
The university also has the authority to receive international students under the "Chinese Government Scholarship" awarded by China's Ministry of Education, the "Confucius Institute Scholarship" by China's State Office of Chinese Language Education (Han Ban), and the "ASEAN Scholarship" by Guangxi Government. Currently, it is the only university in Guangxi approved by China's Ministry of Education to be a Demonstration Base for foreigners studying in China, as well as by the Overseas Chinese Affairs Office under the State Council to be a Chinese language education base.

GXNU has worked together to set up 3 Confucius Institutes with the Prince of Songkla University in Thailand, the Malang National University in Indonesia, and the Hanoi University in Vietnam. It has attached great importance to the ASEAN studies and has set up the "ASEAN Education Research Center", "Vietnam Research Center", Indonesian Culture Center", and "Thai Culture Center". It has sponsored regular ASEAN education seminars and published a series of influential academic monographs. Built in 2012, the Vietnam School Memorial Hall has become a positive platform for the Chinese people and the Vietnamese people to cherish their past history and to carry on their friendship in the future.
ommunication links the whole world, cooperation brings about brilliant success. Guangxi Normal University, an open type of modern university, establishes itself in Guilin, looks towards the whole world, brings into full play its pioneering spirits, develops multi-channeled, diversified, and multi-leveled international exchange and collaboration in order to bring up talented people of international competency. There are around 1,000 foreigners from various countries participating in short-term training programs every year.