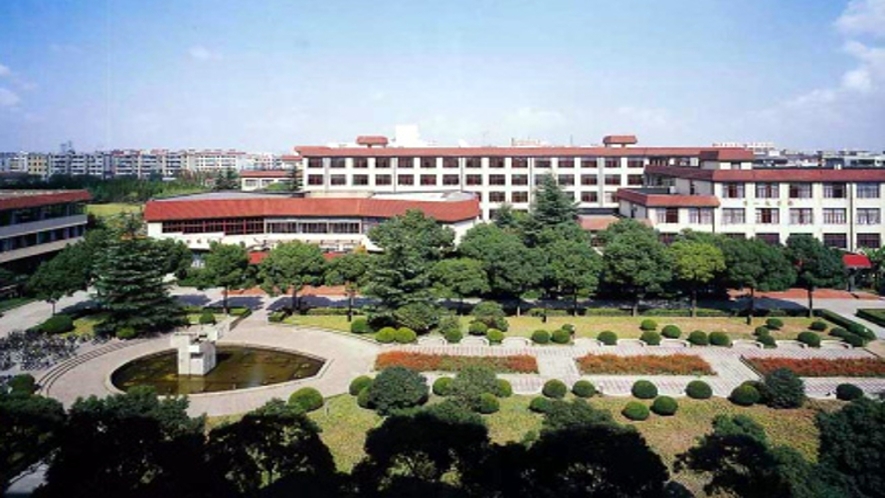 Shanghai is home to China's financial and automobile sectors, making it both the Business and Engineering capital of China. Thousands of the world's largest companies have chosen Shanghai as a gate way into Chinese economy-and SBC is offering you the same opportunity.Studying at SBC means learninf on a campus situated right in the centre of a city of 24 million people who together have created China's most diverse, innovative, wealthy and enjoyable city.
Because of its location, SBC offers you opportunities few other students have, including international food, amazing nightlife, museums, theme parks (including Shanghai Disney), shopping malls, art galleries, global sporting events and interships on companies ranging from the 'Fortune 500' to innovative start-up.SBC and Shanghai offer you a fantastic start to your undergraduate student life, one that will assist you in building a successful, global career.
University of Shanghai for Science and Technology (USST) founded in 1906, is a public university in Shanghai, People's Republic of China. It is colloquially known as Shanghai Lǐgōng or Shànglǐ. With more than 110 years' rich history, USST has today become a comprehensive university, which now covers six main disciplines (engineering, science, economics, management, literature and law). USST is one of the three Key Universities (with Shanghai University and Shanghai Normal University) in Shanghai City, which has been receiving a high level of support from Shanghai Municipal Government.
In July 2016, USST was selected as one of 25 universities which are jointly-sponsored and built by China's State Administration for Science, Technology and Industry for National Defence and provincial or municipal government (Shanghai Municipal Government). USST has been consistently ranked among the top 10 out of 63 universities or Colleges in Shanghai (2016), top 1% nationally (2015) and top 40 universities with core strength in scientific and technological research nationwide (2016).] It is particularly strong in the fields of engineering, technology and management science.
U.S. News & World Report Best Global University Ranking (2017) ranked USST's materials science 347th in the world, 8th in China.] In the recent Chinese university ranking (Wu Shulian 2017), USST is ranked 91th overall in the country and 8th in Shanghai. According to China Discipline Ranking (CDR) by the Chinese Ministry of Education (MOE) in 2012 (the only national university ranking approved by MOE), USST's Optical engineering was ranked 10th, Power engineering and Engineering thermophysics was ranked 13th, Biomedical engineering was ranked 16th, Food Science and Engineering was ranked 25th ] and management science and Engineering was ranked 28th nationally] In CDR, USST's Humanities and Social Science disciplines were also highly ranked, for instance, Communication Studies were ranked 23th, Public Management was ranked 29th,] Foreign Languages and Literatures (including Foreign Linguistics) were ranked 40th, Applied Economics was ranked 45th in the country. The main campus of USST is located in the Northeast of Downtown Shanghai next to Huangpu River
. The University is adjacent to the Fuxing Island and Gongqing Forest Park, surrounded by green trees and red shining walls. Currently, USST has the largest historical buildings of any universities in Shanghai. The University Campus was first built between 1900s to 1940s and is now listed as "Heritage Architecture" by Shanghai Municipal Government. There are 31 single buildings (one on Fuxing Road Campus) included in the list of outstanding historical buildings in Shanghai. 10 buildings on campus were included in cultural relic's protection list by Yangpu District Government. The historical buildings are mostly late Romanesque style and simplified Gothic Revival style with masonry structure.