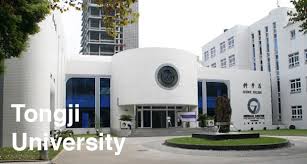 Tongji University is one of the leading universities in China underdirect administration of Ministry of Education, listed on "Project 985" and "Project 211". With a history of over a century, Tongji has valued the balanced development of four functions, i.e. education, research, outreach, and culture inheritance and innovation.

The history of Tongji can be traced back to 1907 when German Medical School was founded by Erich Paulun, a German doctor in Shanghai. After being renamed Tongji German Medical School in the following year, it was formally established as a university in 1923. It became National Tongji University in 1927, one of the seven earliest national universities of China. Around 1949, Tongji already boasted five colleges of natural sciences, engineering, medical science, liberal arts and law, and enjoyed a fine reputation as a comprehensive university both home and abroad.
Following a nationwide campaign of restructuring universities in 1952, Tongji became an engineering-intensive university with top-notch strength in civil engineering and architecture, which is second to none in terms of scale and number of disciplines. Since 1978, "two transforms" were launched, namely, the transforming to an international university by restoring links to Germany, and the transforming from a university focusing mainly on civil engineering to multi-disciplinary engineering university. In 1995, Tongji declared to be jointly built by the Ministry of Education and the Shanghai Municipal Government. By 2007 when it was celebrating its centennial, Tongji had become a comprehensive, international, research-oriented university with distinct features and global influence. In 2013, the university proposed its vision of "a sustainability-oriented, world-class university".