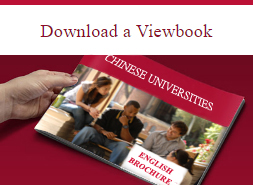 Shanghai University is one of the key universities in the "Project 211". The current president of the university is Professor CHIEN Weichang, a famous educator, scientist, social activist and member of Chinese Academy of Sciences. The Party Secretary of Shanghai University is Professor YU Xinhui and the Executive Vice President is Professor ZHOU Zhewei. Shanghai University has a highly qualified and experienced team of faculty. There are currently more than 2,500 full-time faculty members with 11 members of the Chinese Academy of Sciences and the Chinese Academy of Engineering. Among all faculty members, 428 are full professors (16.97%) and 765 are associate professors (30.33%). Shanghai University has three campuses with an area of more than 2,000,000 square meters in total and the building area of the library is 64,000 square meters.
The library has a collection of over 3.4 million volumes and over 3,600 periodicals, including 530 international periodicals, and more than 60 network and CD-ROM databases. There are many excellent teaching facilities including experimental centers and multi-media classrooms and sports facilities. The three campuses are connected by optical cable.Shanghai University has 28 schools and 2 independent departments, with 71 undergraduate programs, 221 master programs, 17 engineering master programs, 117 Ph.D. programs, 17 post-doctoral programs and 2 MBA programs.T
he Shanghai University academic spectrum is rich in the arts, laws, social science, mechanics, mathematics, physics, chemistry, life science, computer science, material science, environmental engineering, mechanical engineering and electronic engineering.Shanghai University has 72 research institutes and an advanced high tech development park approved by the State Science Commission. Under the strategy of active involvement in China's economic expansion with technology and science research, the university has gained significant domestic and international influence in applied science research and fundamental science research. In recent years, the university ranks advanced in terms of scientific research funds, achievement awards and the number of academic theses.Shanghai University is closely linked with the local community. The School of Life Science is co-founded with the local research institute of Chinese Academy of Sciences (CAS), and The School of Film and Television Technology are supported by film, television and broadcasting industries. The university also has joint graduate programs in literature, economics, and law with the Shanghai branch of Chinese Academy of Social Sciences.