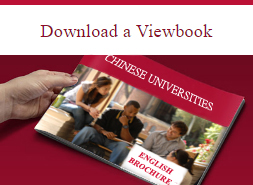 Qingdao Technological University is a comprehensive university with harmonious development in the subjects of science, engineering, economics, management, art and law, and majoring in engineering, characterized by mechanical, civil and environmental engineering. The University has cultivated over 40,000 graduates spread all over the world, most of whom are undertaking employment in higher education, scientific research and advanced administration in China, several European and Asian countries, the USA, Australia and other locations.

Qingdao Technological University was founded in 1953 and is located in Qingdao, which is famous for its beautiful environment and pleasant climate. The University grounds cover more than 700,000 square meters, among which the school buildings encompass up to 460,000 square meters.
The University consists of 16 colleges (or departments), 21 research institutes, 14 provincial priority disciplines, laboratories and engineering technology research centers. The library has a collection of 1,046,000 books. Qingdao Technological University has 960 faculty members, including 150 professors, 330 associate professors and over 140 teachers with doctorate degrees. Curricula are offered for students majoring in doctor, master and bachelor degrees with total student numbers of over 20,000.