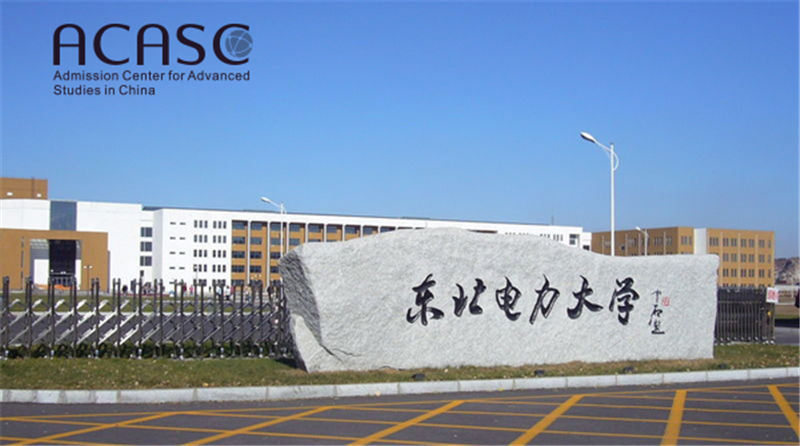 Northeast Electrinic Power University is one of key universities in Jilin province, located in Jilin City with attractive scenery and surrounded by mountains and hills in the northern of China. Northeast Electrinic Power University is a multidisciplinary university, its principle majors are engineering specialties, which develop harmoniously with other specialties such as science, management, liberal arts, law, economics and education. Northeast Electrinic Power University has been searching for the survival by bettering the quality and promoting the development by reforms since it was founded. The good school motto "Diligent, Rigorous, Realistic and Creative"and the personnel cultivation system of laying stress on PCP (Practice ability, Creativeness sense and Pioneering spirit) characteristics have taken shape.Northeast Electrinic Power University has made great contribution to the state power industry, especially to Northeast power industry and the economic and social development of Jilin province.
Northeast Electrinic Power University was first founded in 1949, it grew out of Changchun Electrical Machinery Advanced Professional School, which was the first school of electrical Engineering set up by the new republic. In 1955, the school moved to Jilin City from Changchun. In 1958, it became an undergraduate institute of higher learning, named Jilin Electric Power Institute. In 1978, its name was changed to Northeast China Institute of Electric Power Engineering. Originally the university had been under leadership of Ministry of Electric Power. From 2000, the university has been under the management model of joint-building by the central and local governments. Approved by the Ministry of Education in December 2005, its name was changed to Northeast Dianli University.
The university is one of the first groups of institutions awarding master degrees, and now 32 majors can award master degrees. The university has a right to award a Master Degree to working staff applicants with a diploma equivalent to graduates and working staff can apply for master's degree since 1998 and it has a right to award a Master Degree of Engineering to working staff applicants in six engineering fields since 2003. The university has the doctorate degree programs jointly operated with Harbin Institute of Technology and North China Electric Power University since 1992. In 2003, the State Council approved that two subjects "Power System and Automation"and "Thermal Power Engineering"can enroll and cultivate doctorate degree candidates by the way of separately planned, jointly operated with well-known universities.