The 3rd International Students Freshmen Cup Football Tourn
Date 2017-12-06
From Novermber 18 to December 2, the 3rd International Students Freshmen Cup Football Tournament of Shijiazhuang Tiedao University was successfully held in the university stadium. The freshmen team was declared the winner of the tournament.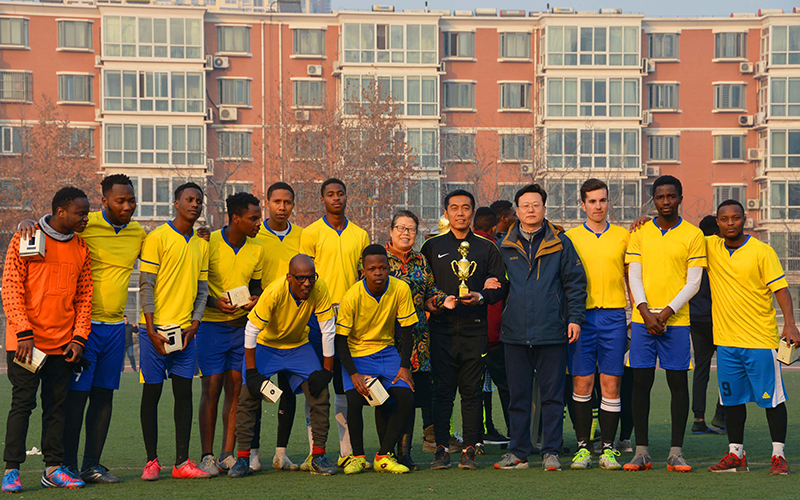 During 3 weeks' competition, 7 football teams participated, including students from 2014CE, 2016CE&MBA, 2016EEE&BBA, the freshman, etc. More than 90 students took part in the match. The first batch of trainees from "Technical Teachers' Training Class for Uganda Railway Capacity Construction Project" were also invited to join the competition. Each football team strived and passionate for the honor of the team. Every match was exciting and thrilling, and a football feast was offered to the audience.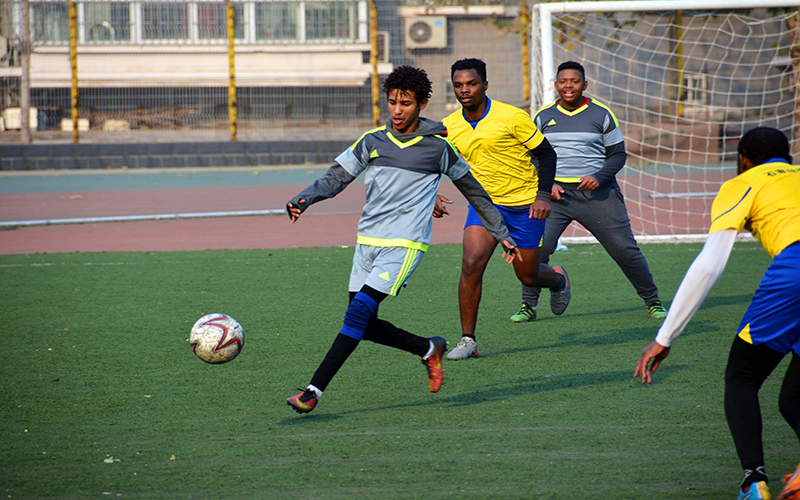 This football tournament not only enriches international students' campus life and enhances their collective cohesion, but also conveys the sports spirit, friendship, and positive energy to everyone.