Representatives from the University of North Dakota in the United States paid a visit to our school
On April 11, 2017, University of North Dakotas School of petroleum engineering's director Professor Rasouli and assistant Professor Pu Hui came to visit our school, and gave a lecture to the school teachers and students of our College of petroleum engineering. At 10 in the morning, in conference room 320,
The representatives of the two schools conducted in-depth discussions and exchanges on the three major aspects of the joint training of students at the undergraduate level of the Petroleum Engineering Institute, the postgraduate study and teacher training. Participated in the talks with the principal assistant Feng, Director of Petroleum Engineering Institute Long Anhou, dean of International Education Institute Zhou Rui, vice dean of Petroleum Engineering College Cheng, deputy dean of Petroleum Engineering College Li Yuexiang.
At 1:30 pm, in the lecture hall 518, Prof. Rasouli and assistant Professor Pu Hui made academic reports for the teachers and students of the School of Petroleum Engineering. "The application of geomechanics in hydraulic fracturing", the teachers and students actively listened to the lectures, And put forward professional questions to Professor Rasouli during the discussion, making the academic atmosphere very strong.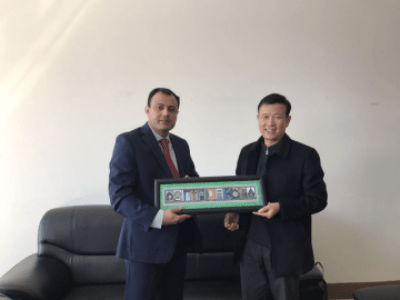 ---
We meet Russian students for the new semester

On February 24th, the first day of the new semester; our school welcomed another group of post-Russian exchange students, who will studying a semester of Chinese language and cultural exchange in our school. International Education College director, Zhang Yongchang met them the train station, and accompany them to their designated accommodation, assist students in registration and enrollment processes. Then they guided the students to visit the campus and familiarize with the environment.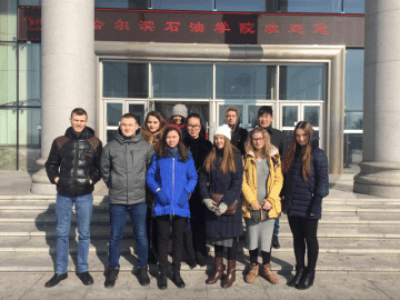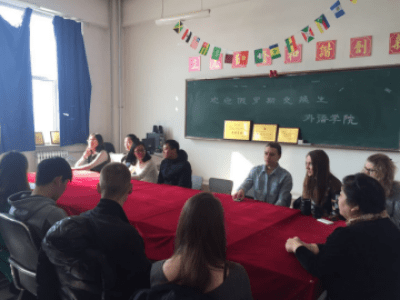 On the morning of February 26, the Foreign Language Institute held a welcoming ceremony for international students, Dean Wang Liya of the foreign Languages College, dean of Zhou Rui and Foreign Language Institute. At the meeting, Wang first expressed his warm welcome to the arrival of the exchange student, and said that the teachers of the foreign Language College would actively and earnestly complete the teaching task of this semester. It was proposed that foreign students should communicate more with Russian professional teachers, and teachers and students will try their best to help students to solve their study problems. They welcomed students to the foreign Language College library to read and study and hoped they enjoy a happy semester in our school. After the meeting, the foreign Language College teacher led the international students to visit the classroom and the Foreign Language College reference room and distribute the teaching materials.
The arrival of this group of foreign students further promoted the cooperation between our school and the National University of Baikal, and laid the foundation for more cooperation between the two schools in the future.