Minister of Education Chen Baosheng and Liaoning Party Secretary Li Xi Visits LNU
On April 26, Chen Baosheng, Minister and Party Secretary of Ministry of Education, together with Li Xi, Party Secretary of Liaoning Party Committee, came to Liaoning University to do a special investigation, which focused on the education reform and ideological & political work in colleges and universities. They also had a course of ideological and political theory with students in Marxism College of LNU. Party Secretary Zhou Haobo and President Pan Yishan were in the company through the investigation.
Zhou gave a brief introduction to LNU's history of development and its status quo to Minister Chen Baosheng, who also knew from Zhou that LNU's learning about Xi Jinping's important speech delivered in the Fifth Session of the 12th National People's Congress of China, LNU's striving for world-class university and first-class fields of discipline, its supply-side structural reform, college-enterprise union and new types of think tank, etc.
Chen and Li then visited the newsrooms, periodical collection rooms and reference rooms of Marxism College, and exchanged ideas with college leaders, teachers and students. Dean Fang Guangshun introduced about the college's development situations to visitors.
Later, Chen and other visitors went to attend a lecture together with 2015-Class students from College of Communication. Mr. Qi Bing gave the lecture using the method of students' team work show, which made all attenders involved in history recalling and reality appreciation. The lecture was appealing for its theories, inspirations and vivid atmosphere.
After class Chen and Li met the teacher and sent their gratitude for his teaching. Classroom teaching was the main tool for improving the ideological and political education in universities, and it depended on the teaching level whether colleges' ideology could be always progressive, according to Chen and Li. It should be highlighted to improve the quality and efficiency of ideological and political courses, and to spread and learn the spirit of important speeches of General Secretary Xi Jinping. Students should be inspirited to be firm about their ideal and faith, and have a proper outlook on the world, the life and what worth doing. Moreover, teaching reform and information technology should be used to make the courses more favorable and more beneficial for all students.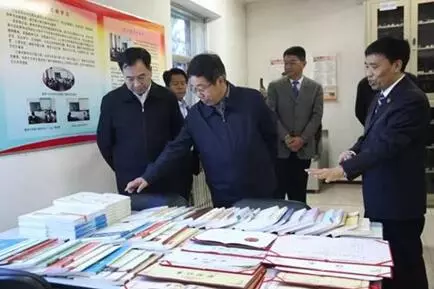 ---
Liaoning Law Services Federation Established in LNU
On April 12 in the morning, Liaoning University witnessed the founding meeting of Liaoning Law Services Federation, which was also regarded as Forum of Supply-side Structural Reform in Legal Education. Leaders, who were from Liaoning Education Department, Liaoning Intellectual Property Office, Liaoning Law Academy and several other departments, attended the meeting. LNU's ZHOU Haobo (Party Secretary), PAN Yishan (President), SUN Shiguo (Vice President) and other 600 members also attended it.
In the meeting, the chairman of Federation PAN Yishan gave a report on the preparation work of the federation, including details about its structure, rules and agreements, development orientation, cooperation model and operation ideas. Besides, all the members voted for the Constitution of Liaoning Law Services Federation, and signed the agreement, with an executive office born in the meeting.
Party Secretary ZHOU Haobo introduced in the meeting about the development of LNU as the initiative of this Federation, and shared a specific future plan about its later work. Commissioner of the Provincial Intellectual Property Office LI Changchun addressed the meeting on behalf of the leading group and talked about the key role of law being played in the field of intellectual property, and the expectation for this new type of win-win college-enterprise union.
The Federation was initiated by LNU as its executive unit, and it is one of the 15 trial college-enterprise organizations set up by the education department of Liaoning. The federation just means a firm forward step of educational supply-side structural reform led by Liaoning Education Department, and shows that it is more and more common for the local education to serve for Liaoning's economy.
The federation owns 119 launching members, including law colleges, scientific research institutions, law offices, notary offices, offices for judicial expertise, agencies of intellectual property and various companies.
Several major media have reported the meeting and the forum, including China News, the reporter station of Xinhua News Agency, and Liaoning TV Station.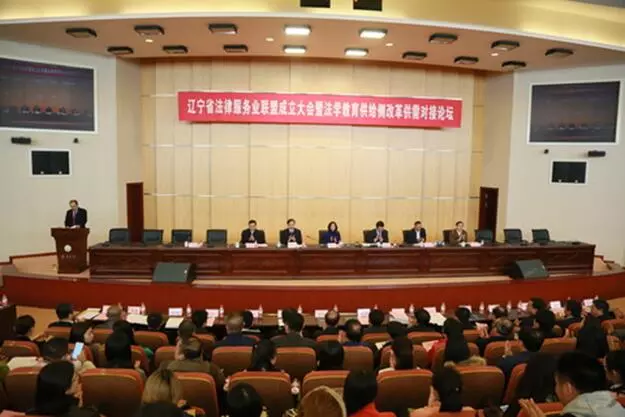 ---