The school held a meeting to strengthen the construction of family tasters
On the morning of May 10, the school held in the seventh meeting room to strengthen the family tutor wind construction work conference. The middle party secretary, party committee work department heads, the division of the trade union chairman attended the meeting. Li Ping, secretary of the school party committee, presided over the meeting and spoke.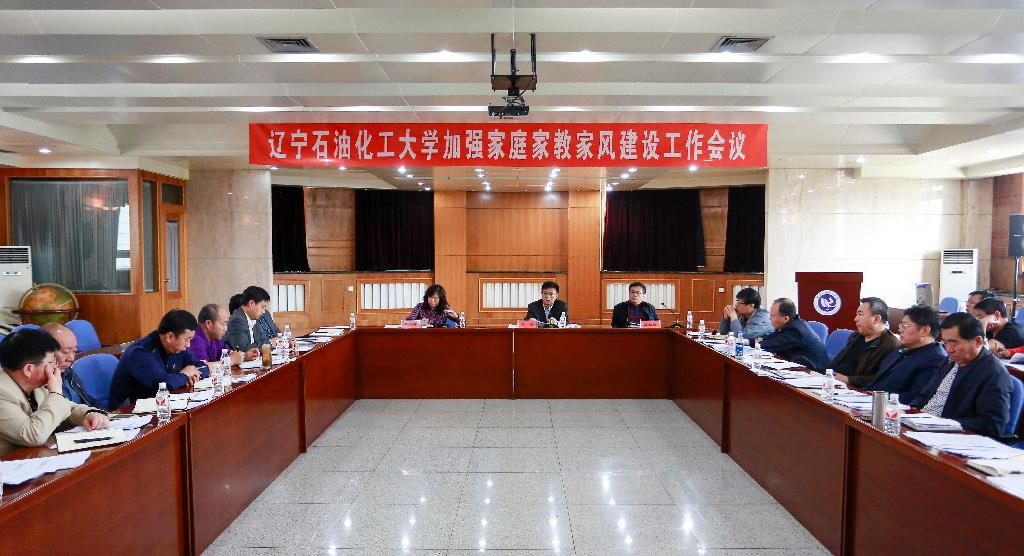 At the meeting, the party propaganda department minister Wang Lixin learned the general secretary of Xi Jinping on the family tutor wind construction of the important instructions, to convey the provincial party secretary Li Xi, Provincial Standing Committee, propaganda minister Fan Weiping in the province to strengthen the family tutor wind The spirit of the meeting and the Provincial Office issued the "on strengthening the family tutor of the views of the building." At the meeting, the school "on the in-depth study and practice Xi Jinping general secretary on the family tutor wind construction important instructions of the notice."
Zhou Gangmao, executive vice president of the school union, interpreted the "Implementation Plan for Strengthening the Work of Family Rituals", summarized the preliminary work and explained the key work of the next stage.

Li Ping to strengthen the family tutor wind construction work put forward three requirements: First, closely follow the instructions, the organization to convey learning. All units and departments through the central group theory study, the party branch "three will be a lesson", the staff and workers in the form of good communication to carry out the work, a profound understanding of the importance of family tutor family. Second, combined with the actual work, careful study of the deployment. We should integrate the construction of family tutor family into the school party building and ideological and political work. As an important starting point for the establishment of a good political ecology, we should act as an important measure for the construction of moral and moral factors as the specific content of ideological and political theory teaching , As the school and the students to carry out the "co-building" an important carrier. Third, extensive publicity, to create a strong atmosphere. Speak the family story of family tutor, influence and promote the construction of the family and family style of every small family in the school, and promote the implementation of the socialist core values in the family area, and push the construction of our spiritual civilization to a new height. (Yao Lihuan / Liu Tianye photo).

---