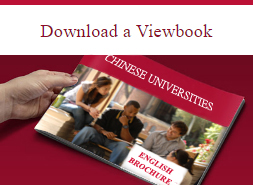 Tackle the Challenge: BHI Students on the 8th Edition of the Young Hotelier's Summit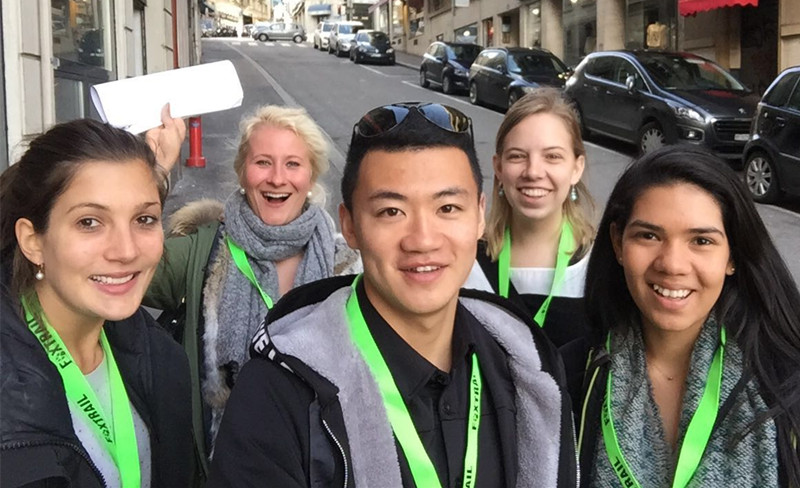 From 13 to 15, March, 2017, Mr. Zhang Hangyu and Ms. Qing Min attended the Young Hotelier's Summit Global (herein after referred as YHS Global) as the representatives of BHI.

As the greatest chance for young hoteliers' gathering, the 8th YHS Global attracted candidates from over 14 countries, 20 colleges.

The 8th Edition of the Young Hotelier's Summit seeks to evaluate, assess, and adapt the traditional hospitality business model. After the Gala Dinner, BHI candidates would face more challenges in the panel discussions, keynote speeches and workshops. Good luck, young hoteliers!
Advanced and Professional: EHL Faculties Special Courses
From 21 November, 2016 to 2 December, 2016, lecturers from Ecole hoteliere de Lausanne, Mr. Jonathan Humphries and Mr. Christophe Gulli respectively started special courses, immersing over 100 students in the original EHL facilitating.
Mr. Humphries, based on his experience as a VP at Marriott International for over 11 years, used the latest cases and data to illustrate the content in hospitality industry trends, business models, products, brands, development strategies and other aspects.
Most students were interested in the case study, from which they touched the frontier of hospitality industry. Mr. Humphries also introduced HAM at great length.
Mr. Gulli has 12 years' experience in the high class hospitality and catering industry. Mr. Gulli shared the knowledge on liquor, liqueur, bar tending, stock management and service techniques with BHI students.
BHI faculties were eager to know Mr. Gulli's experience on Banquet. After sharing his opinion, Mr. Gulli presented his own facilitating skills on practical arts class. Special course, held once a year for not more than 80 students, has already become one of the most popular courses among the senior students.
A Great Impact on Mindsets: QLF in BHI and A New Journey on Facilitating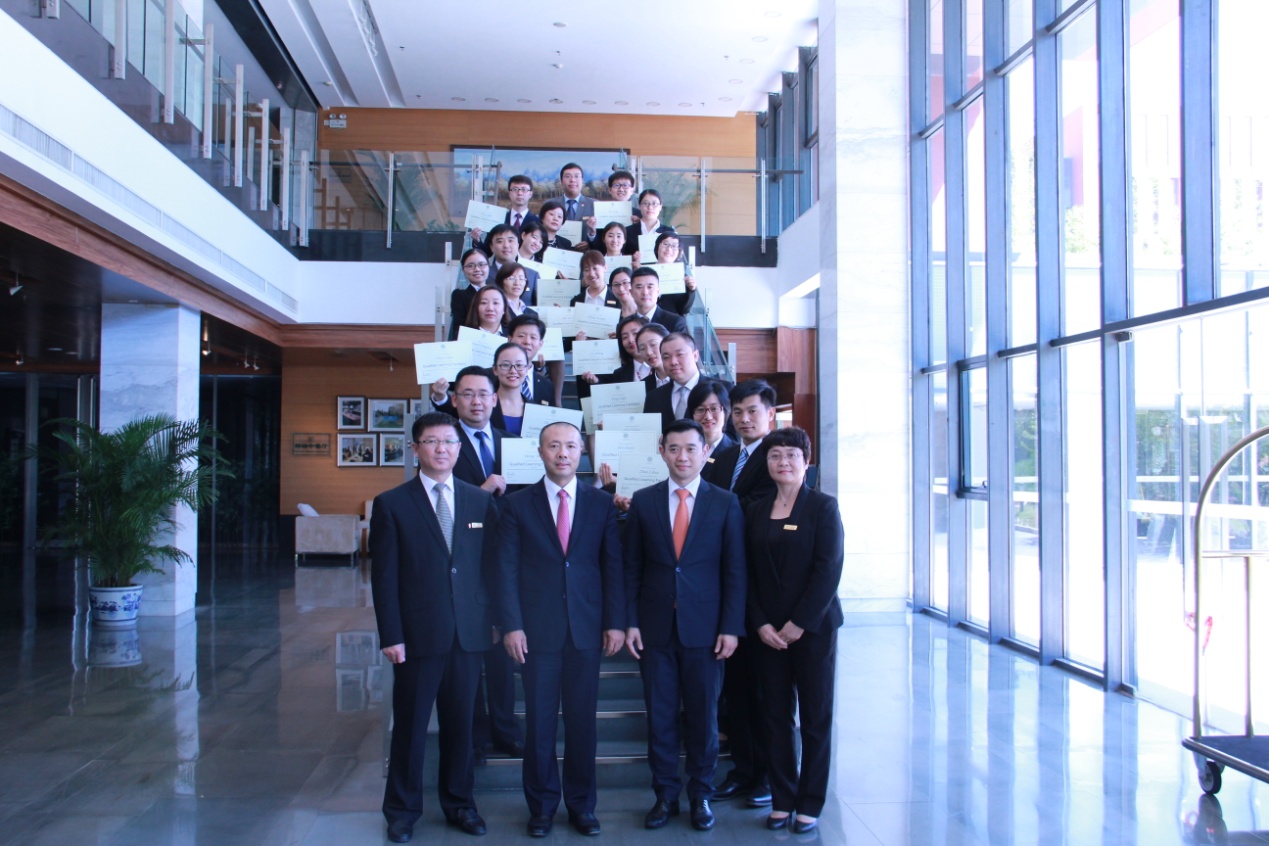 On August 16, QLF (Qualified Learning Facilitator) Training Program jointly organized by EHL (Ecole hôtelière de Lausanne) and BHI (Beijing Hospitality Institute) ushered the 9th band of trainees. Curious and nervous, trainees entered the classroom in which they would spend much more time than they ever expected.

At the cocktail party, both Dr. Gao and facilitators emphasized that the class didn't end on the day you were certified. A new journey on the new facilitating had just begun and all the trainees were expected to be great facilitators in the future. Go for it, QLFers!