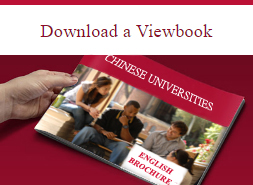 American historian Eric Foner visits Peking University

APR . 03 2017

Peking University, April 2, 2017: Eric Foner, an American historian and lecture professor of American history in Columbia University visited Peking University between March 4 and March 28, as a Peking University Global Fellow. This is Foner's second visit to China since his last visit 17 years ago. During this visit, Foner delivered four academic lectures on the general topic of "The Political Legacies of Nineteenth Century United States", attended an academic symposium, and a meeting of academic exchanges, as well as communicating with postgraduate representatives from different departments in PKU.

Eric Foner is one of the most influential historians in modern America. He has published a large number of literary works in fields such as the history of American civil war and reconstruction, the history of African Americans, slavery in America, cultural history of American politics as well as studies of President Abraham Lincoln.

Foner's four academic lectures were given respectively on March 6, March 8, March 13 and March 16, giving a specific and overall introduction to slavery, civil war, Abraham Lincoln and after-war reconstruction in 19th century America.

On the evening of March 6, Foner delivered his first lecture focusing on "Slavery, Antislavery and American Politics". The lecture was presided over by Wang Xi, professor of history in Peking University and Indiana University. During the lecture, concentrating on the core contradiction between the pursuit of freedom and the existence of slavery in early America, Foner explained how slavery rose up as a political crisis which caused the danger of national division.

On the evening of March 9, Foner gave his second lecture on the topic of "Fugitive Slaves, The Underground Railroad and the Coming of the Civil War". Wang Hui, professor at the Department of Chinese Language and Literature and Director of the Institute of Arts and Social Sciences in Tsinghua University, presided over the lecture. The lecture was concentrated on the activities of abolitionists in the North and the slaves' positive revolt against slave owners during the first half of the 19th century. It ended with the historical reality of fugitive slaves and "underground railroad" ,the secretive transportation network to the North built by abolitionists to help save the salves in the South in New York.

On March 13, Foner delivered his third lecture on "Abraham Lincoln and the End of Slavery in the United States", which was presided over by Qian Chengdan, Director of the Institute of World History of Peking University. In this lecture, Foner pointed out that the emancipation of slaves in America was as complicated as other social transformations with historical significance in the world. The end of slavery in America should be owed to the tight cooperation between abolitionists and Lincoln as anopen-minded leader.

Foner's last lecture on the topic of "Reconstruction & Its Long-term Significance for American History" in PKU was held on the evening of March 16 and was presided over by Wang Lixin, professor at the Department of History. Focusing on American reconstruction after the civil war, Foner especially emphasized its in-depth influence on American politics and society as well as its transitional significance to American history. Foner claimed that America today seemed to be trapped in the same dilemma in which the rights of some of the citizens were neglected or even deprived of unreasonably. Therefore, historical legacies inherited from after-war reconstruction wereas precious to modern Americans.

Later, on March 18 and March 19, Foner attended an academic symposium on the topic of "American Historical Heritage in the 19th Century" followed by ameeting of academic exchanges held jointly by the Institute of Humanities and Social Sciences of Peking University and the Chinese Association of the Study of American History . During the meeting on March 19, Foner shared his own academic experience and introduced the tendency of development of historical research in America with the audience. Foner also gave his opinion on those questions paid close attention to by young scholars, including how to decide on a research topic.

In the meantime, he also visited the library of the Department of History in which his personal donated books to PKU in 2009 were stored. Foner said that he hoped his books would contribute to American studies in PKU. Besides, Foner also interacted with postgraduate representatives from History Department, Law School and Yen-ching Academy during luncheon.

Foner's visit to Peking University in March is his second time coming to China since his last visit 17 years ago. His lecture series in PKU brought the most in-depth and systematic introduction of research on American history to teachers and students here, and triggered audiences' interest in this research field successfully. As an experienced scholar, Foner's rigorous academic attitude and his rich knowledge did impress teachers and students in PKU.

Written by: Zheng Yuan
Edited by: Xu Liangdi


---
Nicholas B. Dirks, president of UC, Berkeley visits PKU

Peking University, Apr. 7, 2017: On the morning of April 3, 2017, president of UC, Berkeley, Nicholas B. Dirks paid a visit to Peking University. He was accompanied by associate dean, Tsu-Jae King Liu, senior advisor of China Affairs, Ye Wenxin, dean of the Public Health Academy, Stefano Bertozzi, and dean of the School of Chemistry, Douglas Clark. They were welcomed by Hao Ping,chairman of Peking University Concil,Lin Jianhua, president of Peking University and other school leaders.

Hao Ping, on behalf of Peking University, extended a warm welcome to President Dirks and his entourage. He pointed out that UC Berkeley is a very important strategic partner of Peking University. Both sides have carried out in-depth cooperation in various fields such as academic research, cooperative education and personnel training. In September, 2016, Lin Jianhua,visited UC Berkeley, and the two universities signed a memorandum of cooperation in many areas, for instance, environment, public health, new materials and so on. This time, Dirks is looking forward to promoting the implementation of more inter-school cooperation. During the discussion, the two sides discussed the new mode of student cultivationand the methodsto winsocial resourcesand subsidy in order to build universities. Scholars in various fields introduced the progress of existing cooperation and future development. Lin implied that the existing cooperation servesonly as a beginning, the two universities will continue to support the cooperation and communication between teachers and students.

After the discussing session, Dirks delivered a speech at School of Education. The speech was presided over by honorary president of School of Education PKU, Professor Min Weifang. Dirks urged the importance of cooperation between universities, and illustrated that universities should seek common ground while reserving differences and exploring a wide range of collaborative ways. Besides, he pointed out that onlineclassroom will be an effective complement to physical teaching. After the speech, Dirks accepted interviewsfrom Peking University student journalists.
Written by: Liang Youle

Edited by: Wang Chengsiou
---
Professor Ngaire Woods visits Peking University

Peking University March 26, 2017: On March 21, Professor Ngaire Woods came to Peking University at the invitation of PKU School of Government. Professor Ngaire Woods is the founding dean of the Blavatnik School of Government and Professor of Global Economics Governance at the University of Oxford. PKU President Lin Jianhua, along with Vice President Li Yansong, Professor Wang Puqu of Research Institute of State Governance met with Dean Woods.
Lin Jianhua and Li Yansong meet Ngaire Woods
President Lin Jianhua gave a warm welcome to Dean Woods. He points out that Peking University has had good academic communication with Oxford for many years. He mentions that Peking University has been making progress in some fields of study, including the political science and public administration, and advancing the reform and development of teaching method at the same time.

Dean woods introduces some information about Blavatnik School of Government. She says Blavatnik School is a global school of public policy founded in 2010. Till now, it has admitted 120 students from all around the world. And it offers a wide range of courses including Human science, Social science, applied science, health, finance and so on. Deans woods looks forward to further cooperation with Peking University on academic communication.

Dean Woods then visited PKU School of Government and the Research Institute of State Governance and attended the symposium, discussing the future cooperation between two schools with Professor Yu Keping, Professor Wang Puqu, Professor Lu Jun and Associate Professor Zhang Jianfu. During the symposium, they explored a number of issues such as the history and development of the discipline, two school's future academic communication and scientific cooperation. They also discussed some possible collaboration such as exchange programs available for PhD students and teacher visits in the near future.
---
Delegation of UNICEF in China visits PKU

Peking University, April 2, 2017: On the morning of March 30, Ms. Rana Flowers, delegate of The United Nations Children's Emergency Fund (UNICEF) in China and Mr. Douglas Noble, vice-delegate, paid a visit to Peking University with their team. PKU Council Vice Chairman Ye Jingyi and PKU Vice President Li Yansong welcomed the delegation and held a meeting with them at the east meeting room of Linhuxuan. Zheng Ruqing, vice director of Office of International Relations and Zhang Lixin, officer of the PKU Student Career Center took part in the meeting.

Rana Flowers and Douglas Noble introduced related information about UNICEF in China. As one of the largest and most respected UN organizations, UNICEF had conducted a close cooperation with Chinese government. In recent years, they had made a good progress towards the projects in China, especially in the areas of children's protection and development, healthcare, poverty reduction and policy promotion .

Rana Flowers said that she hoped to strengthen the cooperation with PKU in three ways. First, they would increase the amount of internship projects and encourage PKU students to do internships at UNICEF in China. Second, they hoped to expand areas of research cooperation and use rich academic resources of PKU to carry out helpful researches on children and women issues. Third, basing on PKU, they expected to gather the intelligence resources and attract more influential experts and professors to participate in the related researches of UNICEF. They hoped to improve the policy conversion rate and deliver the beneficial voice to the domestic and international society more effectively.

Ye Jingyi thought highly of the achievements of UNICEF in China. She said that the goal of PKU to cultivate diversified and international talents is accordant with UNICEF. Recently, the PKU Student Career Center set up the International Organization Talents Office. By building a bridge between students and international organizations, the Office aims to provide consultations and job opportunities for students who wanted to work in international organizations and help the international organizations to recruit excellent young talents. The establishment of the Office is of great significance to enhance the bilateral cooperation on talent training and internship projects between PKU and UNICEF. Besides, PKU had a wide range of subjects with great advantages on those related to the areas on which UNICEF focused. She believed that PKU would have a good cooperation on academic researches with UNICEF.

Li Yansong added that PKU were recently negotiating with UNICEF on talent cultivation and would sign relevant contracts soon. He believed that this meeting with UNICEF in China would deepen the cooperation and expand the channels of internships for students. Meanwhile, there would be much space for the cooperation of academic researches and policy conversion between UNICEF and relevant institutes and subjects in PKU represented by the Institute of South-South Cooperation and Development.

Later, Zhang Lixin presented the work of International Organization Talents Office including the launch of international organizations job information website (io.scc.pku.edu.cn), the codification of relevant textbooks about international organizations, the running of relevant courses and the establishment of the talent bank. Zheng Ruqing introduced the possible fields in which PKU could cooperate with UNICEF.

At last, Ye Jingyi invited Rana Flowers and her team to take part in the international organization career course of PKU known as "IO Course" and give introductions and professional guidance to PKU students who aspire to do internships in international organizations.

Written by: Chen Guanlan
Edited by: Yan Shengnan
---
Nobel Prize winner James Watson visits PKU HSC

Peking University, April. 1, 2017: On March 31, Nobel Prize winner James Watson, known as the "Father of DNA", visited Peking University Health Science Center to give a speech at PKU Medical Tumor Forum. The topic of his speech is "To Overcome Chemo-Resistant Cancers, Use Natural Product Quinones".

At 10:00 am, accompanied by the academician Zhan Qimin, director of PKU HSC, Yin Yuxin, dean of the School of Basic Medical Sciences, and Fu Xinyuan, dean of Shenzhen Institute of Precision Medicine, Dr. Watson arrived at the conference central auditorium and received a warm welcome from students and teachers of HSC.

As the host of the lecture, Zhan welcomed and thanked Dr. Watson for his attendance. He introduced the great achievements of Dr. Watson, including discovering the double helix structure of DNA and its function of furnishing the development of modern molecular biology. Zhan particularly stressed the historical contribution made by Dr. Watson's advocating of the "Human Genome Project".

Starting by introducing the origin of tumor and DNA, Dr. Watson explained carefully about the importance of ROS (response of oxidative stress) in tumor. He further discussed the development of tumor chemotherapeutic resistance mechanism and studies on the resistance of natural drugs. The students and teachers present were all attracted and interested by his speech; thus they had a heated discussion . Dr. Watson patiently and earnestly answered every question, such as the specificity of ROS antitumor mechanism, the balance of bidirectional action in tumor, and the difference between natural drugs and chemical synthetic medicine. And it gained him warm applause all through the lecture.

Zhan addressed the students that more than teaching the advanced knowledge, Dr. Watson was also teaching his life philosophy, which was that legend is created by one's own efforts and the social recognition of his/her achievements. He sincerely wished the students can set Dr. Watson as an example, and create their own medical legends to realize the value of their lives.

Written by: Zhong Yaoqiong
Edited by: Xu Liangdi