Delegates from London South Bank University visited CTGU
On June 25th, the President Professor David Phoenix, Vice President Professor Rao Bhamidimarri, Vice Director Dr. Shelling of Business College and Senior International Admissions officer Ms. Emma of London South Bank University visited CTGU, Vice President Huang Yingping, and the officials of Department of International Relations and School of Economics and Management met the guests and had a conversation.
During the meeting, the school leadership of two sides reviewed the history of both universities respectively, and then summarized the cooperation between two universities for more than a decade, as well as reached a preliminary cooperation intention in the Sino-foreign postgraduate educational cooperation programs. Teachers of our school were welcomed to be the visiting scholar and make scientific research cooperation in the London South Bank University. After the meeting, the senior international admissions officer Ms. Emma provided guidance for the students who were about to study in the UK.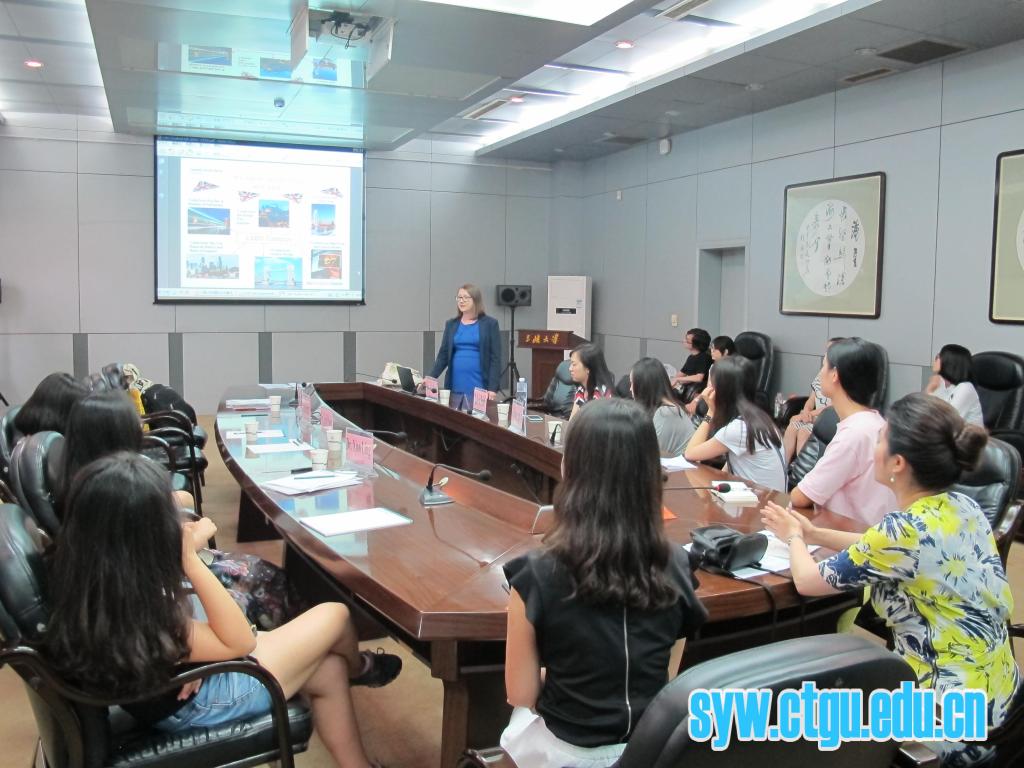 The London South Bank University was founded in 1892 with more than 100 years history. It developed from Borough Institute of Technology to London South Bank University. By continuous expansion in recent years, the university has become one of the largest universities in London. The university currently has more than 21500 students, and is proud of its first-class teaching and expanding research projects. It is located in the centre of London besides the Thames, whose main campus is in the Southwark with famous history. The River South Art Center, the British Parliament, and the downtown and west London are near at hand.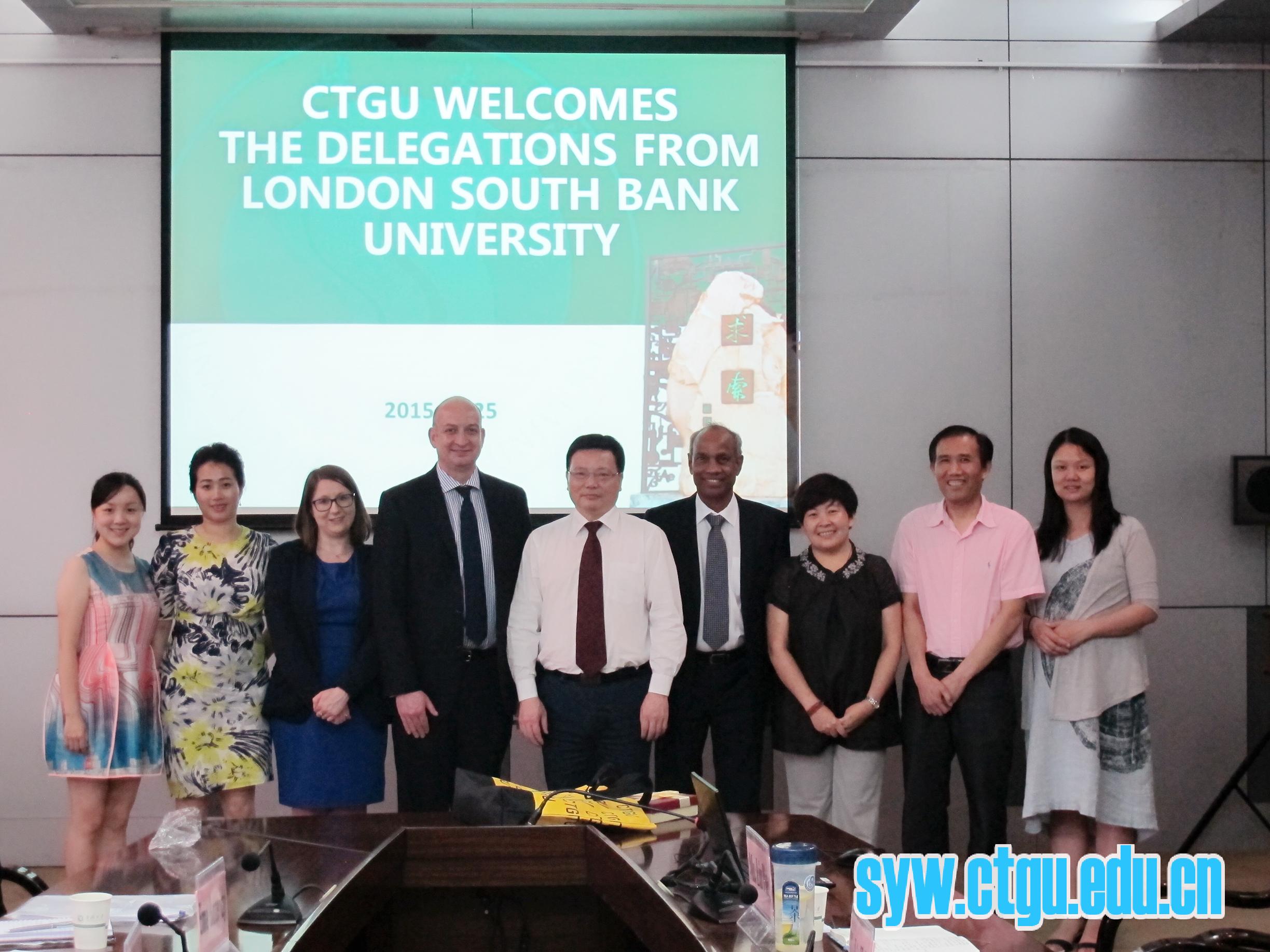 Famous linguist professor Bernd Heine from Köln University lectured in CTGU
Recently, supported by the "2015 World Famous Scientists Lecturing in Hubei", famous linguist professor Bernd Heine from Köln University, Germany, and professor Christa König from Research Institution of Frankfurt Goethe University in Africa were welcomed to CTGU for academic visit. They delivered academic reports titled "On Development of Discourse Markers" and "Serial Verbs: Africa and Beyond" respectively for our teachers and students in the lecture room W1509, College of Literature and Media on October 13th, 2015.
Professor Heine is one of the most influential functional linguists in the 20th century with deep attainments in many fields such as linguistic typology, sociolinguistics, historical linguistics and African linguistics. He published nearly 40 books (proceedings) and more than 120 papers during in over 40 years research career. The grammaticalization theory founded by him has extremely profound influence in the international linguistics circle.
Christa König is a famous linguist and a professor in Research Institution of Frankfurt Goethe University in Africa. As the visiting professor in many universities, such as Tokyo University and Holland Advanced Research Institution, he has enjoyed reputation in the field of African linguistics.