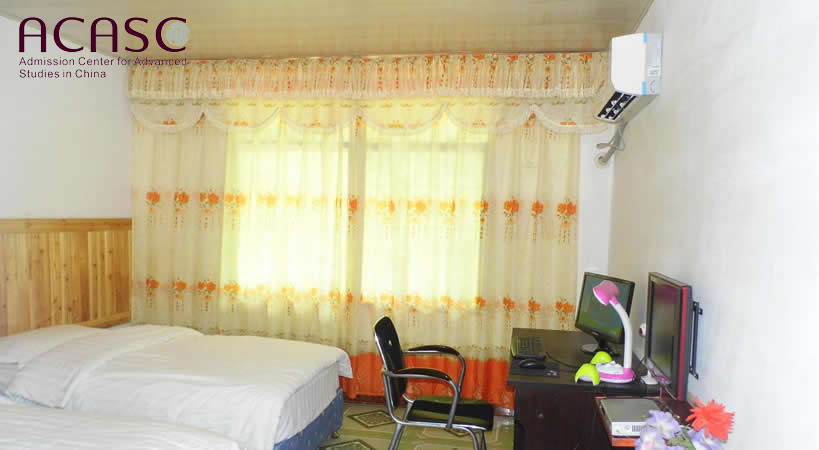 Hostel rooms
China Three Gorges University has only one campus. Apartment for International Students is on the campus, the accommodation's price is approximately RMB15-20/Day.
The Main Campus
The campus is located in No.8 Daxue Road, Yichang City, and the center of the city. The traffic is convenient, the campus is only 4 kilometers away from the Yichang Railway Station. The Dongshan Park and Lvluo Botanic Garden are also close.
Well-equipped room with access to cable TV, Air Conditioner, telephone, and Internet, and separate bathroom with cold and hot water, etc. Public kitchen, meeting room are also available.
Room Price:
Room Type Room Price Notes
Double Room RMB 11 (per person per day)