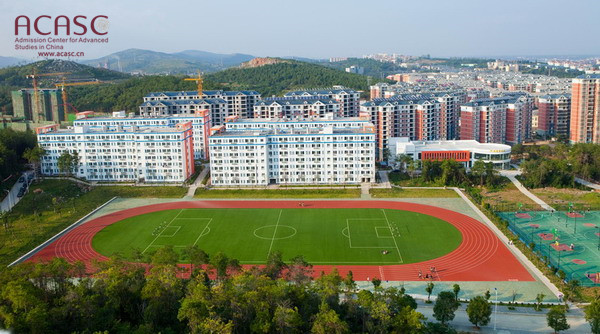 ABOUT JCUT
Established in 1984, Jingchu University of Technology is a public higher education institution located in the medium-sized city of Jingmen (population range of 500,000-1,000,000 inhabitants), Hubei. Officially accredited and/or recognized by the Department of Education, Hubei Province, Jingchu University of Technology is a large (uniRank enrollment range: 10,000-14,999 students) coeducational higher education institution. Jingchu University of Technology offers courses and programs leading to officially recognized higher education degrees such as bachelor degrees in several areas of study. See the uniRank degree levels and areas of study matrix below for further details. Jingchu University of Technology also provides several academic and non-academic facilities and services to students including a library, as well as administrative services.
JINGMEN CITY
Jingmen, lying at the western bank of the Han River, is located in the central part of Hubei Province. It borders Xiaogan to the east, Jingzhou to the south, Yichang to the west and Xiangfan to the north. Wuhan, the provincial capital of Hubei, is situated 217 km from the city. Jingmen has a population of 3 million, and with the area of 1.24 square kilometers.
The city is easily accessible by air, rail and highway. It is 115 km from Yichang International Airport and 245 km from Wuhan Tianhe International Airport. The Taiyuan-Macau Highway, the Hangzhou-Lanzhou Highway, the Jingmen-Wuhan Highway, the Changjiangbu -Jingmen Railway and the Jiaozuo-Liuzohu Railway go through the city, linking the city with other major domestic cities.
Moreover, Jingmen is the point of intersection of North-to-South electric power diversion and West-to-East electric power diversion. The urban construction in Jingmen is under a rapid development. The construction covers an area more than 50km2. The rate of green coverage is 45.7%.
In 2011, Jingmen's GDP grew 15.6% from a year earlier to RMB 94.26 billion (USD 14.98 Billion) and the growth rate ranks fourth among 13 prefecture and prefecture-level cities in the province.