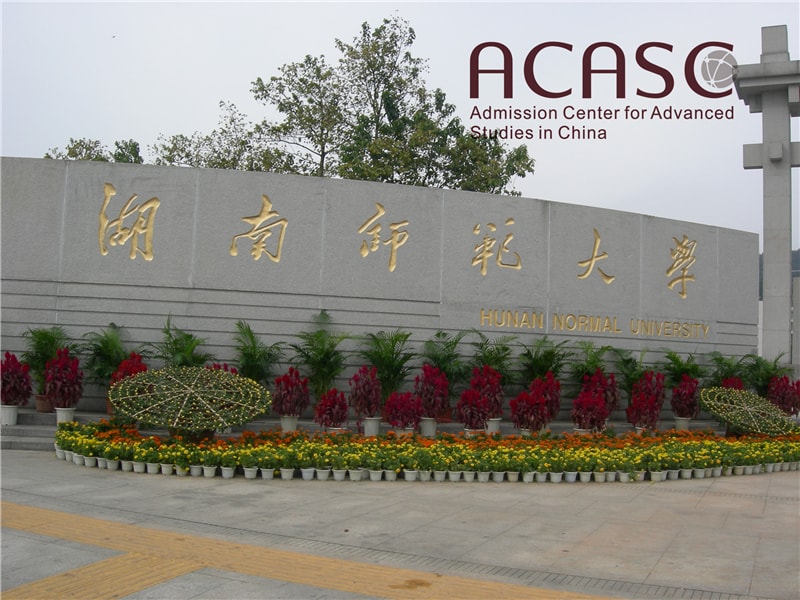 HUNNU was founded in 1938, It's locates in Changsha, a famous city with great historical and cultural interests. It has 23 colleges, and offers 71 undergraduate programs, 147 master programs, and 55 Ph.D. programs.
Since it's founding, the University has educated over 200,000 students, including about 4,000 international students who are from more than 20 countries. Currently, over 35,000 undergraduates, graduates and international students are studying on campus. There are 880 professors and associate professors at the University.
The library of HUNNU has a collection of 3.17 million volumes, including 200,000 volumes of old traditional thread binding books, and subscribes 4,700 kinds of Chinese and foreign periodicals. There are 12 academic periodicals distributed to the public at home and abroad. The university has its own publishing house called Hunan Normal University Press.
The main campus of Hunan Normal University lies between Xiangjiang River and jade green Yuelu Mountain. Because of its beautiful scenery and tranquil environment, you will find this campus a pleasant atmosphere in which to study Chinese and Chinese traditional culture and arts. We warmly welcome all overseas friends who are interested in Chinese culture to visit Hunan Normal University. We firmly believe that you will become excellent students who will be proficient in both Chinese and Chinese culture. Moreover, your study at this university will provide you with life-long benefits.